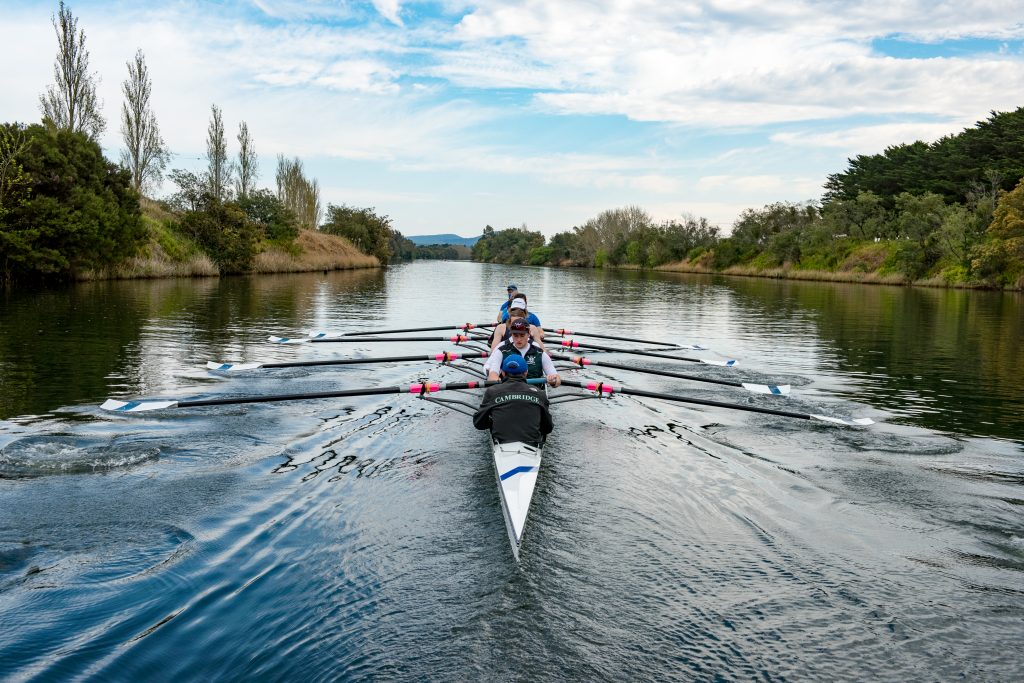 Looking for an oarsome way to keep busy in October? Well then come and support the only rowing regatta to be held in Eastern Victoria, on one of the country's premiere waterways – our own Mitchell River!
The East Gippsland Catchment Management Authority (the EGCMA) are proud to be one of the sponsors of the 6th annual Head of the Mitchell River Irish League Regatta which will be held on Saturday October 14. Hosted by the Bairnsdale Rowing Club, the event is expected to see up to 50 boats entered with a large contingent of Melbourne crews setting up camp in town for the weekend.
With long, calm straights of pristine water, the Mitchell River is an ideal location for competitive rowing. The high banks protect the waterway from wind and there is very little boating traffic to dodge.
"Rowers have been gathering on the Mitchell for over a century now." said Graeme Dear, the EGCMA CEO. "It's great to see locals and tourists alike taking advantage of our regions stunning waterways."
The Water Plan for Victoria encourages people to participate in activities on our waterways. The rowing club members have also planted additional trees along the banks downstream of Bairnsdale which is helping keep the Mitchell in good health.
Spectators have great viewing access to the race with a clean line of sight straight down the river – so be sure to grab a spot nice and early.
For more information contact the Bairnsdale Rowing Club.