The East Gippsland Catchment Management Authority has worked with local government, Victorian SES and other organisations to develop the East Gippsland Floodplain Management Strategy.
Read the East Gippsland Regional Floodplain Management Strategy.
Floods are commonplace in East Gippsland and our communities are very aware of their impacts having already implemented actions to minimise both risk and damage to their homes and businesses. With the potential to disrupt essential services such as transport, water supply, sewerage, electricity and communications, flooding in East Gippsland can isolate the east of the state.
Without effective management of land use on floodplains and emergency response during flood events, damage costs and the community's exposure to flood risk can increase.
Floodplain management involves reducing flood risk through the implementation of planning controls, flood mitigation works and asset maintenance measures. Other activities include the provision of early warnings, and predicting the severity and impact of flood events.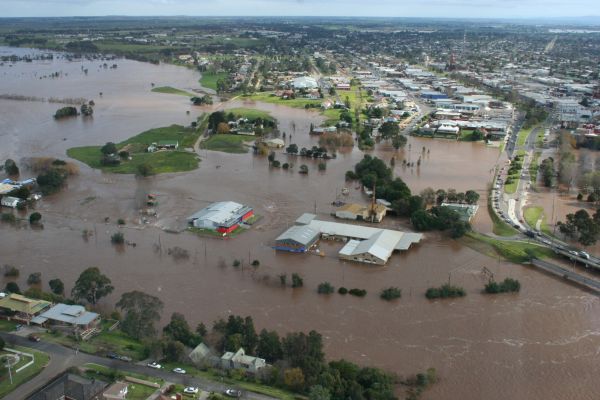 The four objectives for the EGFMS are:
1. To build a flood resilient community
2. To reduce existing flood risks
3. To avoid future flood risks
4. To manage residual flood risks
The Authority is responsible for the oversight of statutory planning issues on our floodplains, including things like drainage and planning permits for buildings. The East Gippsland CMA works closely with West Gippsland CMA on matters to do with floodplain management and drainage.
Further information applicable to both CMAs is available on the:
West Gippsland CMA website (external link).
If you need to get flood advice from us, please use this electronic form.
DELWP has produced some handy guidance about managing vegetation in and around waterways. You can access them over on the state government's water.vic.gov.au website.