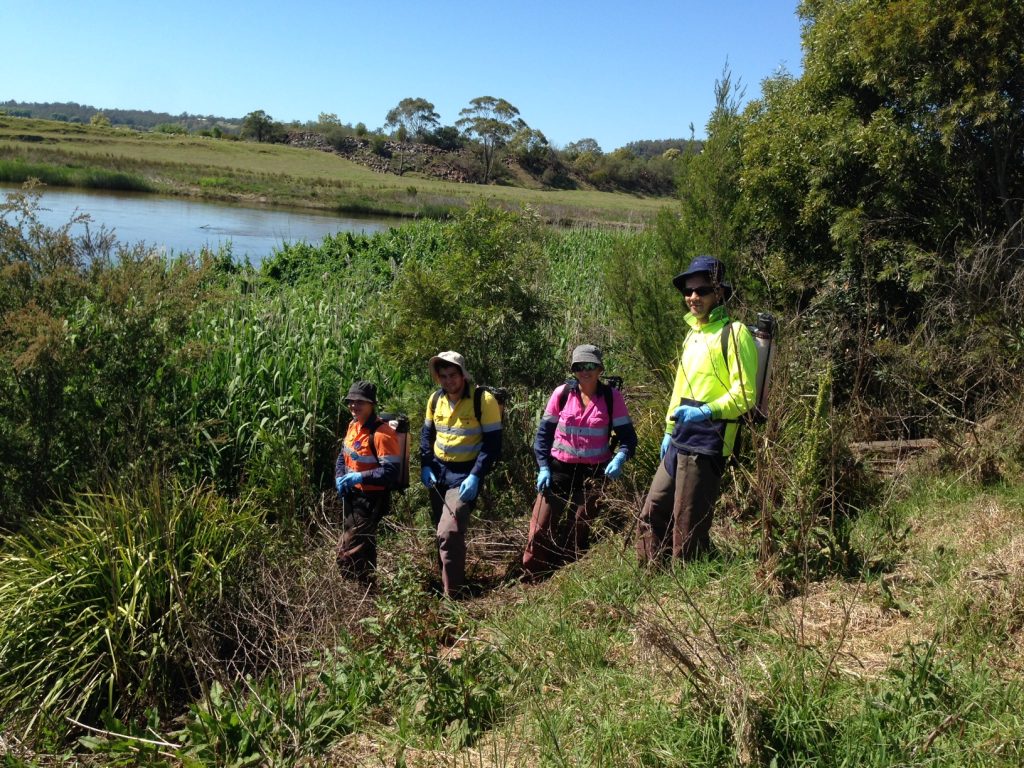 It was a perfect start to the morning when members of the Moogji Aboriginal Council works crew joined staff from the East Gippsland Catchment Management Authority (the EGCMA) for a paddle down the lower Snowy River recently.
The group were reviewing the progress of works from the past 15 years of the Snowy Rehabilitation Project and inspecting the river banks from Jarrahmond to the highway bridge.
Following the inspection, the Moogji crew were on the ground continuing works on the riverbank. The crew is keeping weeds at bay and undertaking planting to compliment previous works to establish a continuous corridor of native fauna on the lower Snowy.
"The Water Plan for Victoria encourages greater involvement of aboriginal people in the management of our rivers" says Graeme Dear, EGCMA CEO. "Engaging the Moogji Aboriginal Council crew for about 10 years now has provided a great opportunity to share an understanding of natural resource management whilst working to improve the health of this iconic river."
The works are funded by the Victorian State Government.