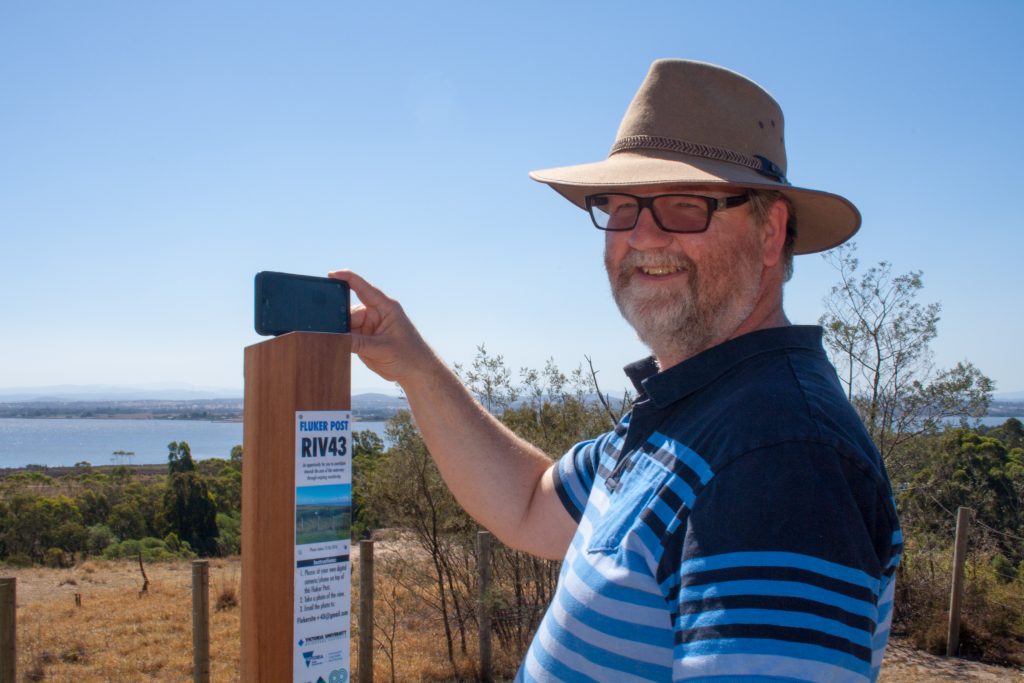 Citizen science in East Gippsland is now as easy as taking a photo thanks to the installation of five 'Fluker Posts' across the region.
The posts have been installed by the East Gippsland Catchment Management Authority (EGCMA) in partnership with DELWP and Victoria University to encourage the community to capture photos of the waterways and landscapes they love and enjoy.
Strategically placed on the highway bridge at Cann River, the West Cann bridge, Eagle Point Bluff and overlooking the estuary openings at Lake Tyers and Marlo, each post contains a a fixed photo-point where visitors are encouraged to place their smartphone, take a snap and send it to a listed email or upload it directly through an app.
The photographs can then be used to monitor the changing state of the environment over time. The Fluker Post Project allows the community to directly contribute towards the ongoing care and monitoring of our environment.
Graeme Dear, the EGCMA CEO, thinks that the fluker posts are a great way to get people thinking about the environment. "The Water Plan for Victoria encourages communities to get out and explore and enjoy the natural environment. This is such a simple concept but a fantastic way for people to get involved and provide valuable data at the same time."
The project is funded by the Victorian State Government through the $30 million Regional Riparian Action Plan, which is part of the $222 million committed to improving the health of waterways and catchments in Victoria.