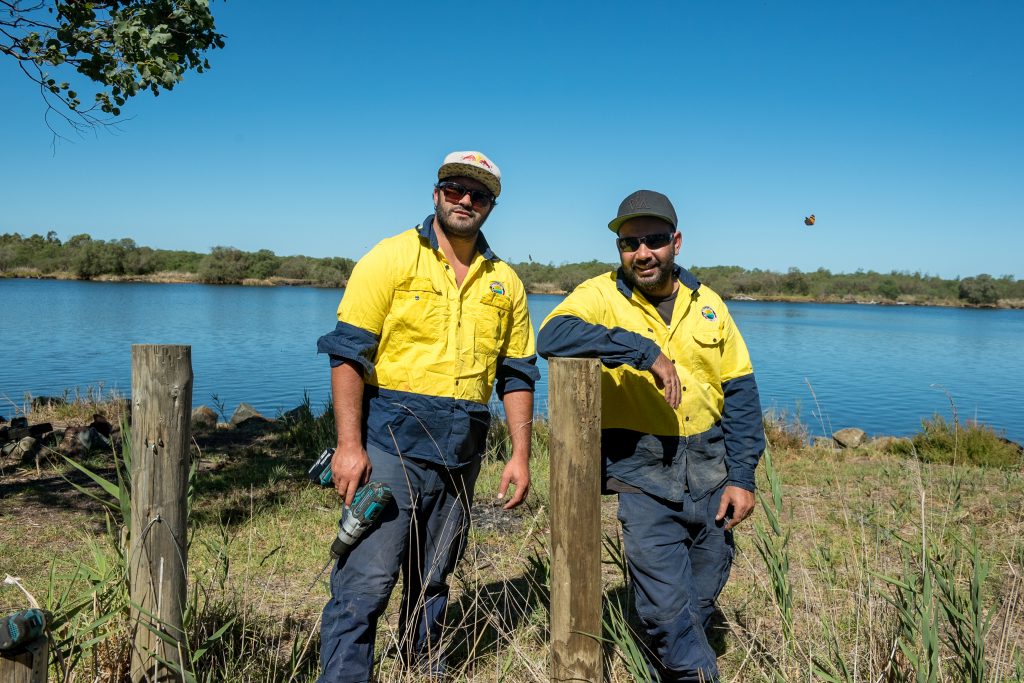 The Gunaikurnai Land and Waters Aboriginal Corporation (GLaWAC) NRM crew have been busy at the mouth of the Tambo River recently, undertaking a fencing project at the popular site.
Working in partnership with the EGCMA and DELWP, the works will establish clear public access points to the well known fishing spot.
These works are part of a coordinated effort to improve the health of the Tambo River together with public access and amenity of five popular sites from Ensay downstream to the mouth of the river.
Daniel Miller, On Country General Manager at GLaWAC said  "Caring for country is one of the core roles of GLaWAC. Our NRM team are proud to be working on country in partnership with DELWP and EGCMA to achieve this common goal".
"The Water Plan for Victoria encourages greater involvement of traditional owners in the management of our rivers." said the acting EGCMA CEO, Bec Hemming. "Working together with DELWP and GLaWAC provides opportunities to build and share skills and cultural knowledge."
The project is funded by the Victorian State Government as part of $222 million committed to improving the health of waterways and catchments in Victoria.