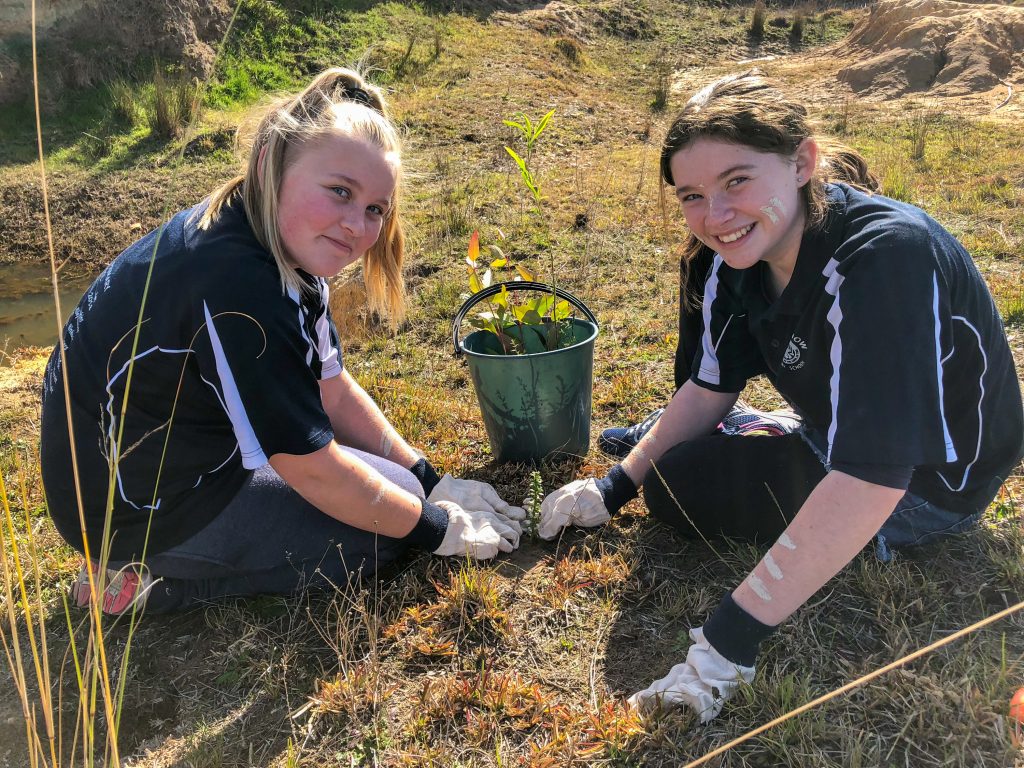 With gloves at the ready, students from Lindenow Primary School celebrated National Tree Day last week with a visit to the upper reaches of Skull Creek.
The grade 5's & 6's planted over 300 native seedlings, including the endangered Woolly Waterlily, in an an effort to help restore the 10 km stretch of wetlands near Lindenow.
With the new plants in the ground, the kids even found time to investigate the tiny critters that live in the waterholes with the team from Bug Blitz and got their dance on with a little help from Uncle Alfie Hudson.
The event was organised by Greening Australia (GA) in collaboration with the East Gippsland Catchment Management Authority with funding provided by the Victorian State Governments 'Our Catchment, Our Communities' plan.
Martin Potts, from GA appreciates the significance of being able to foster relationships with the environment from an early age. "These students are directly involved in improving the biodiversity around their own community, what better way to begin to understand the importance of protecting these wetland habitats as a whole." he said.
Grade six teacher Adam Cairns appreciates the connection that these excursions bring to the biological studies being taught in the classroom. "It's important that the kids learn that they can have an impact in the community, through planting trees and keeping the environment thriving, as they'll be responsible for looking after it soon enough. "