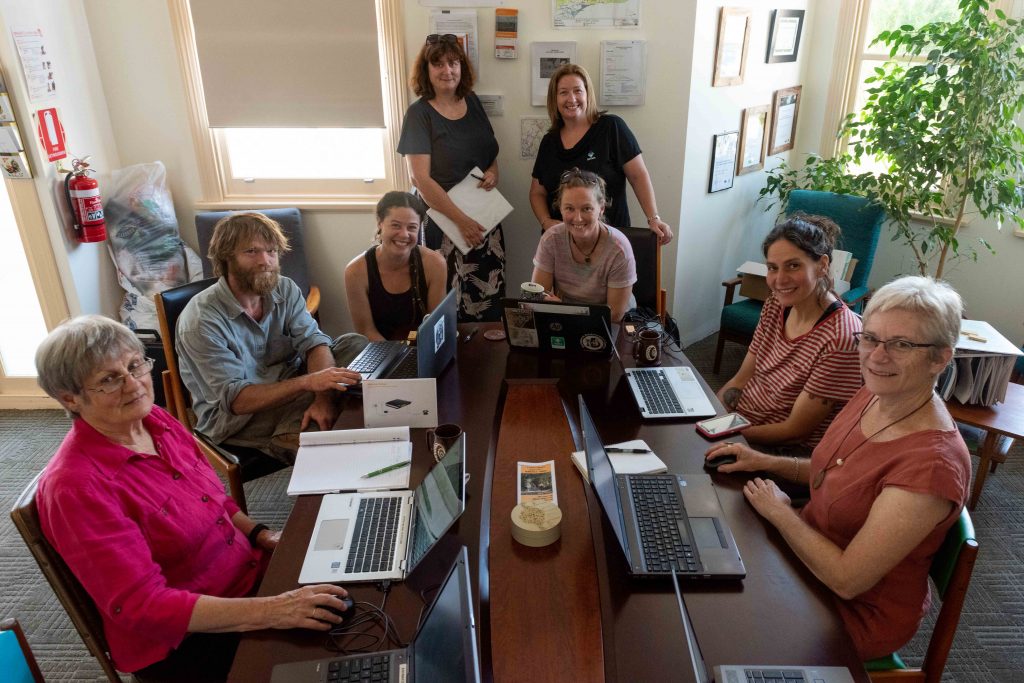 Landcare groups across the region have been polishing up on their technical skills in recent weeks, undertaking computer software training provided by the East Gippsland Catchment Management Authority (EGCMA) in sessions run in Bairnsdale and Orbost.
The EGCMA has developed a simple to use software program to help community groups record projects they've undertaken and the improvements they have made.
Rena Gaborov from Goongerah Landcare Group appreciates the simplicity of the program and the ability to convey projects visually using a map. "It's easy to upload our data, knowing that we can refer to what we've been doing over years just by clicking on different points."
Carolyn Cameron, Community Projects Officer at the EGCMA, hopes that the training will ease the administrative burden on groups. "We've tried to create a simple program to help our Landcarers report on their projects and better convey all of the great work they do."
This program has been developed with the support of the Victorian Landcare Program.