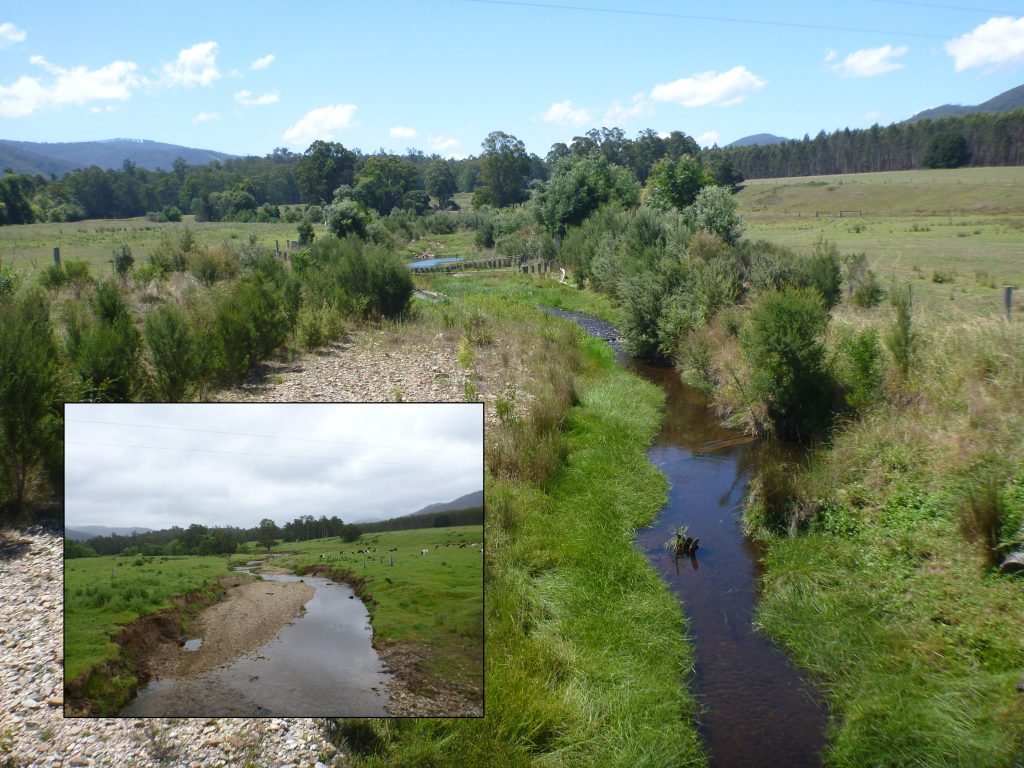 The last six years has shown a big difference on the Combienbar River!
For many years the East Gippsland Catchment Management Authority (EGCMA) has been partnering with landholders along the Combienbar River; constructing 20km of fencing and installing off-stream stock watering systems to keep cattle out of the waterway. A weed control program followed together with planting native plants to help reduce erosion in the river channel and provide habitat for wildlife. The photos above show the last six years of change. As they say, proofs in the pudding.
Through the Victorian Government's Regional Riparian Action Plan initiative, farmers, Landcare groups, angling clubs and the wider community are improving areas like the Combienbar. Through people working together, we are seeing great results for the critters who call our rivers home.