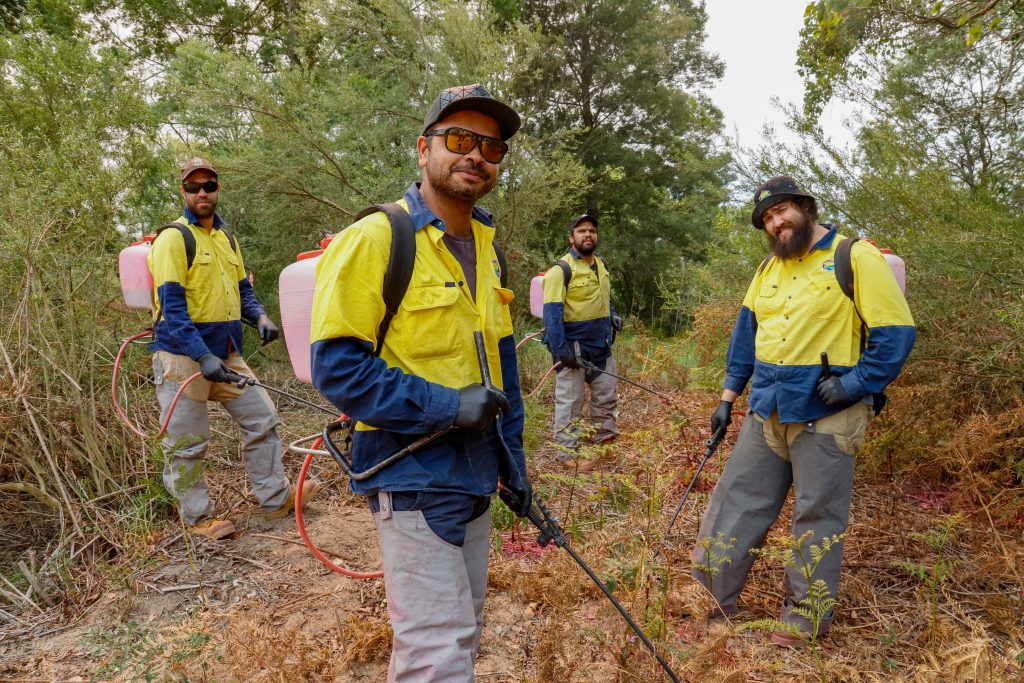 The Gunaikurnai Land and Waters Aboriginal Corporation (GLaWAC) NRM  Crew have been working along the banks of the Tambo River, controlling weeds between Battens Landing and Stephenson Bridge.
Working in partnership with the East Gippsland Catchment Management Authority (EGCMA), the works will improve public recreational access to the well-known swimming spots and complement revegetation works being undertaken in the area.
These works are part of a coordinated effort to improve the health of the Tambo River, together with public access and amenity from Swifts Creek downstream to the mouth of the river.
"Our NRM team are proud to be working on country in partnership with EGCMA" said Nigel Pearce, NRM Manager at GLaWAC.
"The Water Plan for Victoria seeks greater involvement of Traditional Owners and recreational users in the management of our rivers." said the EGCMA CEO, Graeme Dear. "Our strong relationship with GLaWAC provides opportunities to build and share skills and cultural knowledge."
The project is funded by the Victorian State Government as part of $222 million committed to improving the health of waterways and catchments in Victoria.