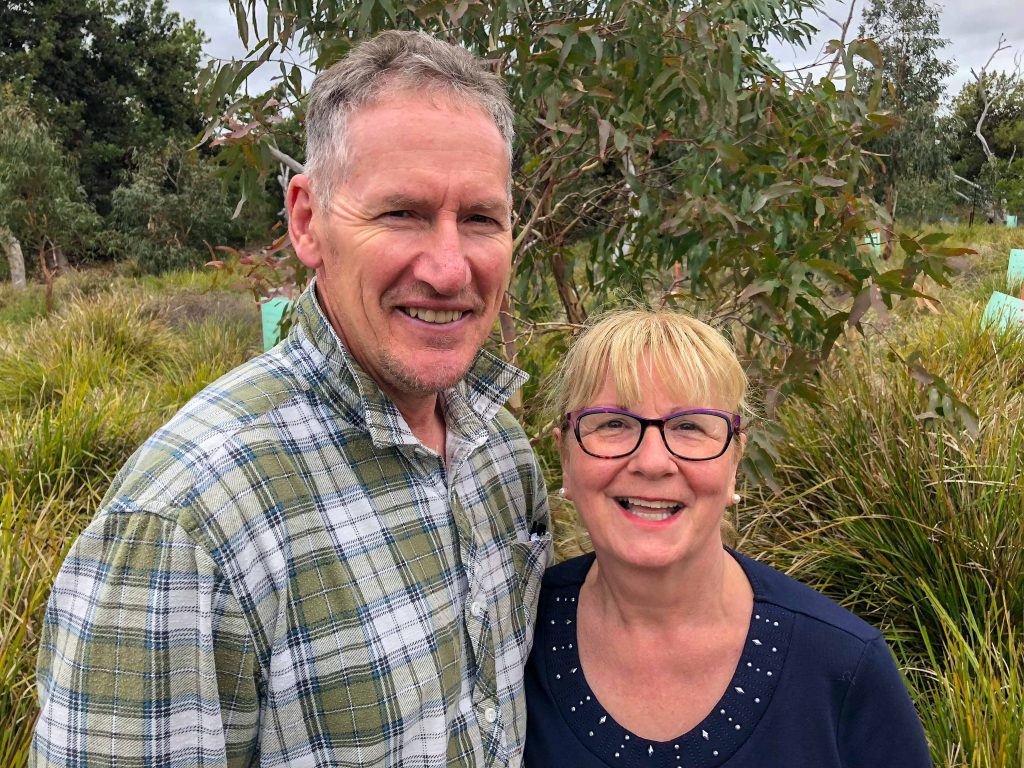 Raymond Island is well known as a relaxing holiday destination with the promise of easy koala spotting and a leisurely lifestyle. Working to improve the bush outlook that visitors travel hundreds of kilometres to enjoy, is a year-round job for the Raymond Island Landcare Group.
For over a decade the group has been systematically improving the health of the island, home to an abundance of wildlife and migratory birds, one plot at a time.
Pam Williams-Wright, the president of the group notes how popular the island has become, "Melbourne is just so busy now that people are looking for somewhere else to retire to and we're finding that people are moving up having visited the region only a handful of times."  It's this regeneration of people and enthusiasm and seeing the transformation in real time that keeps the group inspired to continue making a change.
With funding from Victorian Landcare Grants, the group have been working on eight separate sites for over 20 years.
Rob Wright has helped to regenerate 30 acres of bushland since he first moved to the island five years ago. "It's not complicated" he says, "It's going to take many years to see the benefits of our hard work but it's not hard to see what's already popping up. We've got to give back and get it back to something like what it was."
"Our works have made a huge difference already, especially in the community. People are getting enthusiastic about it, they can see the effects of what we're doing and that makes a huge difference."
The Victorian Landcare Grants have recently opened for 2019-20 with grants of up to $20,000 available. If you are a member of a Landcare group or an environmental community group with a great idea for a project on your patch then you should consider applying.
Applications close on 12th June.