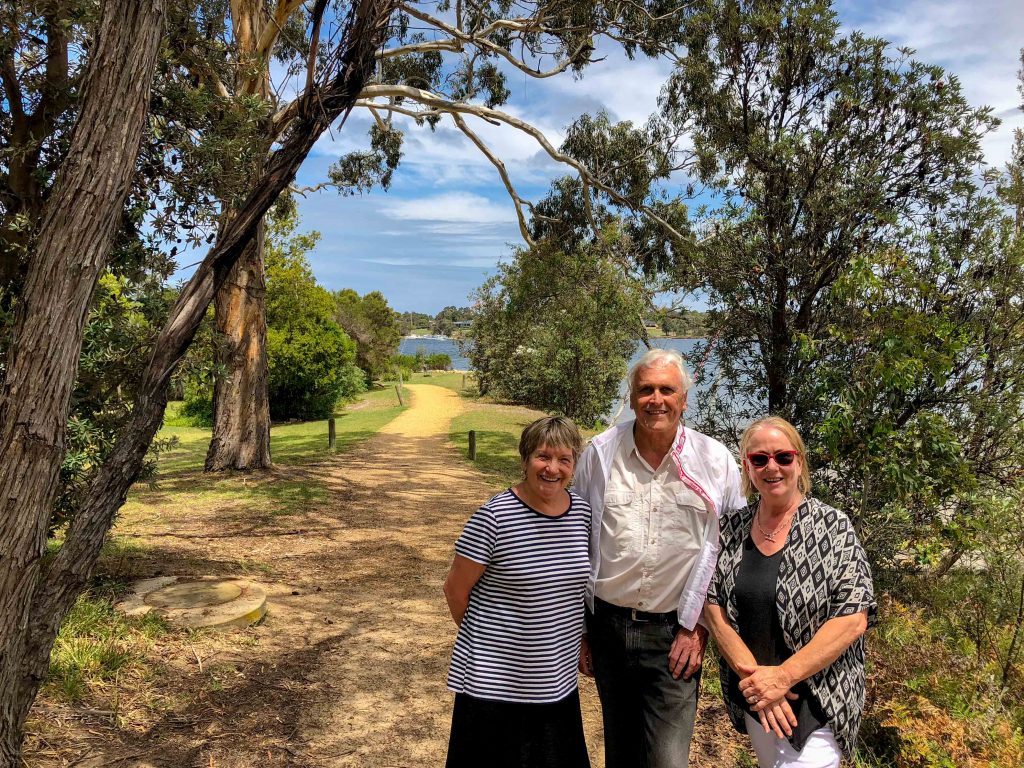 Sunset Cove in Paynesville is perfectly positioned to capture picture postcard views. Locals and visitors alike can connect with nature along a 1.5km walking track which hugs the coastline, thanks in large part to the Paynesville Landcare Coastcare Group.
In 2013, the group recognised an opportunity to transform the area, which was overrun with exposed tree roots and garden escapees such as Agapanthus, and boasted a beachfront that was disappearing under a carpet of Kikuyu.
Six years later the Sunset Cove Walking Track is used by a broad range of the community and is currently rated the 2nd most popular tourist attraction in East Gippsland on Trip Advisor.
"Walking the track is good for your soul," says member Jane Shaw. "I think it's the fact that you're walking through semi-native bush; you're right on the edge of the water and it's well known that you can walk with the dolphins and they'll just travel along with you. You think "my, this is pretty special"."
"It's a pleasure to be able to provide the community with an opportunity to improve their health and wellbeing," says Russell Peel, president of the group. "It gets people out of their house, gets them active and it's a social thing. Visitors to the area swell in the summertime and where you just had the locals using the track, now they bring their family down and the tourists are using it too. It's a lovely area to walk along, to befriend people and make new friends."
"It's a very tangible connection to nature as you're taking the dog for a walk in the morning," Jane adds.