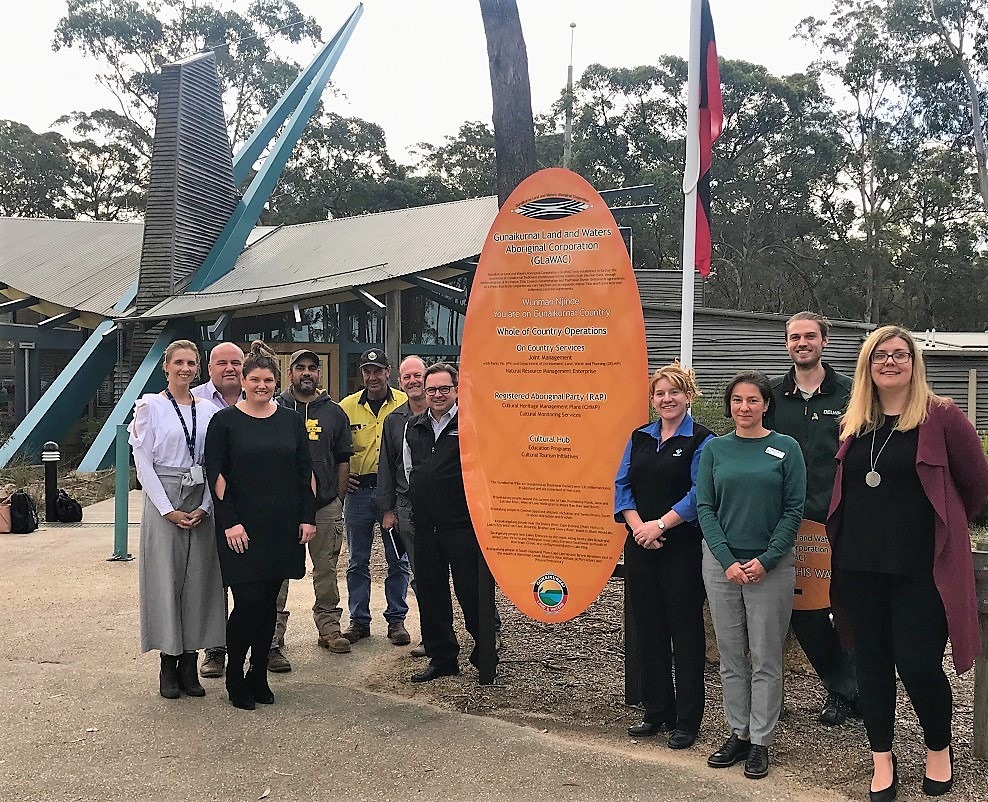 The Gunaikurnai Land and Waters Aboriginal Corporation (GLaWAC) recently hosted staff from 13 Gippsland Environmental Agencies (GEA) as part of the regular GLaWAC-GEA Partnership working group meeting.
The partnership is fostering positive relationships with the Traditional Owners and Aboriginal communities across the land and waters of the region and supporting economic development opportunities.
"We are committed to walking together to share strengths, build opportunities and develop closer working relationships across agencies and the region" said Daniel Miller, GLaWAC General Manager – On Country.