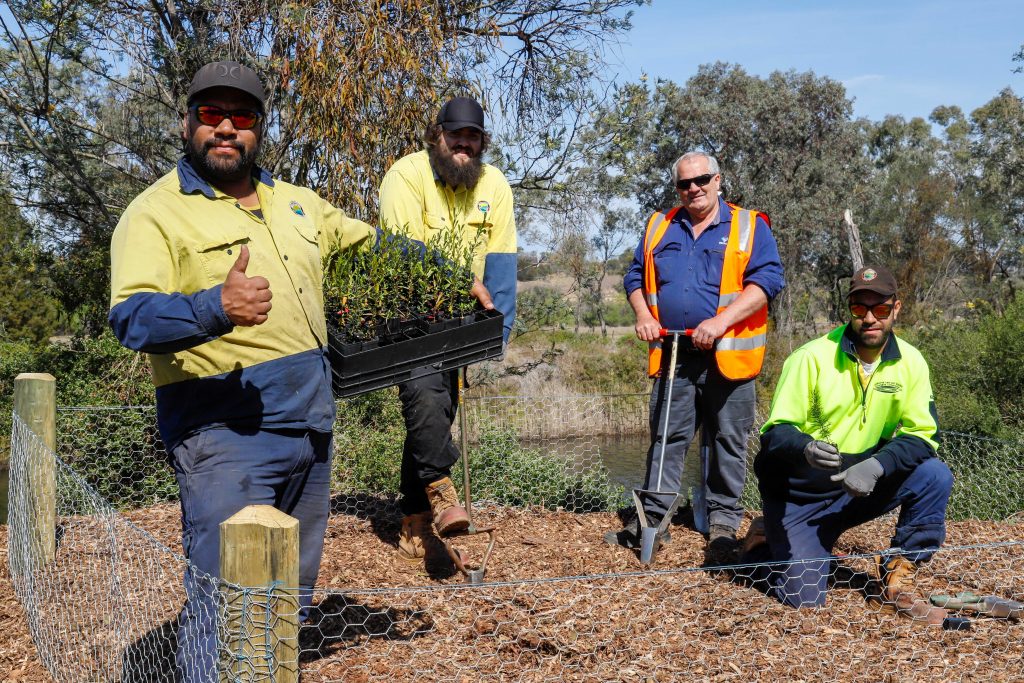 The Gunaikurnai Land and Waters Aboriginal Corporation NRM crew have been working with the East Gippsland Catchment Management Authority to undertake rehabilitation works on the banks of the Mitchell River in Bairnsdale.
Five fenced plots have been created to protect young seedlings from browsing by wombats and rabbits as part of the Lower Mitchell Rehabilitation Project focusing on improving the health of the river from Glenaladale Road to the Princes Hwy Bridge.
Establishing native vegetation will help to stabilise the river bank, reducing the effects of flood damage including erosion and the movement of sediment downstream to the Gippsland Lakes.
This project is funded by the Victorian State Government as part of $222 million committed to improving the health of waterways and catchments in Victoria.