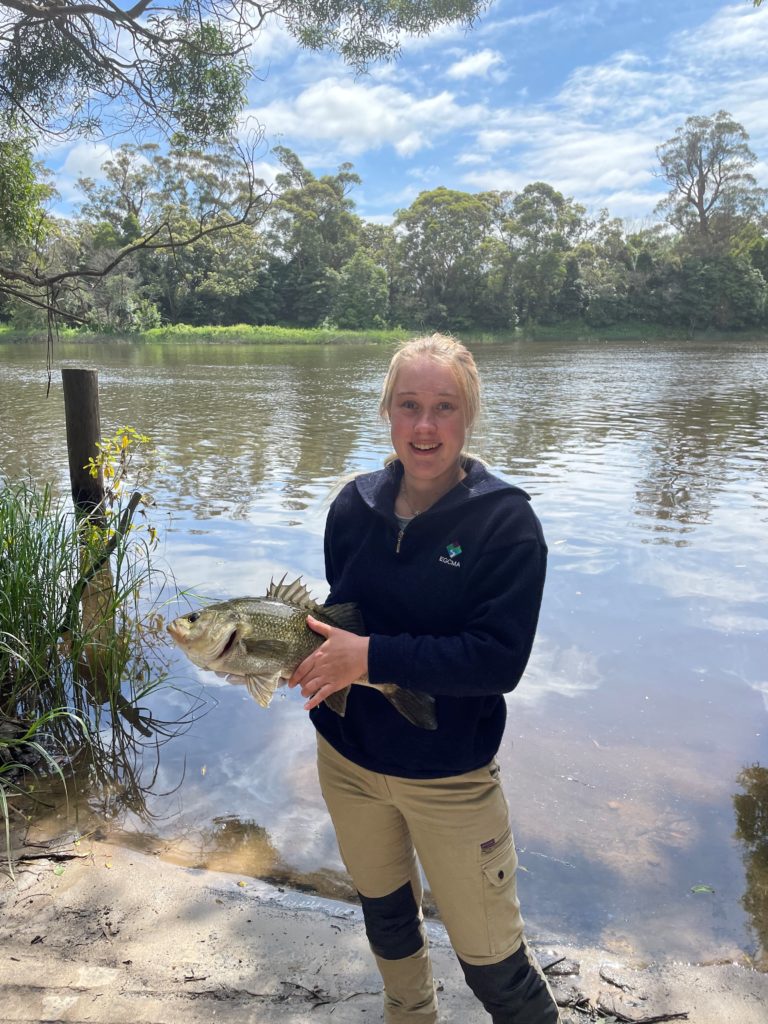 The benefits of introducing fish habitat and stocking iconic Australian species into East Gippsland's rivers are showing positive results.
East Gippsland Catchment Management Authority (EGCMA) has contracted the Authur Rylah Institute (ARI) to complete fish surveys in the Snowy and Brodribb rivers.
The fish are caught by electrofishing, which is a very effective tool that temporarily stuns the fish via an electrical current passed through the water. The fish are netted, measured, and weighed before being released unharmed back into the water. The data is added to previous information to help build a longer-term picture of fish populations.
Graeme Dear, EGCMA CEO said, "it was exciting to see healthy Bass gathering to spawn again in the Snowy. We are very pleased they are using snags we placed in the estuary with the help of local angling clubs and Victorian Fisheries Authority."
The work has been a joint effort between the EGCMA, the ARI, Victorian Fisheries Authority, Victorian Environmental Water Holder and local angling clubs, like the Marlo Angling Club, for many years to get these results.
Travis Dowling, CEO of Victorian Fisheries Authority, said, "recreational fishers' license money has also been used on the Snowy to stock Bass and Estuary Perch and improve the habitat. This success is now showing because fishers and agencies are working together on a common aim."
ARI collected data on a variety of species, including Australian Bass, Bream, Flounder, Eel, Estuary Perch, Striped Gudgeon, Australian Smelt, Galaxiids and a very big 70cm Flathead.