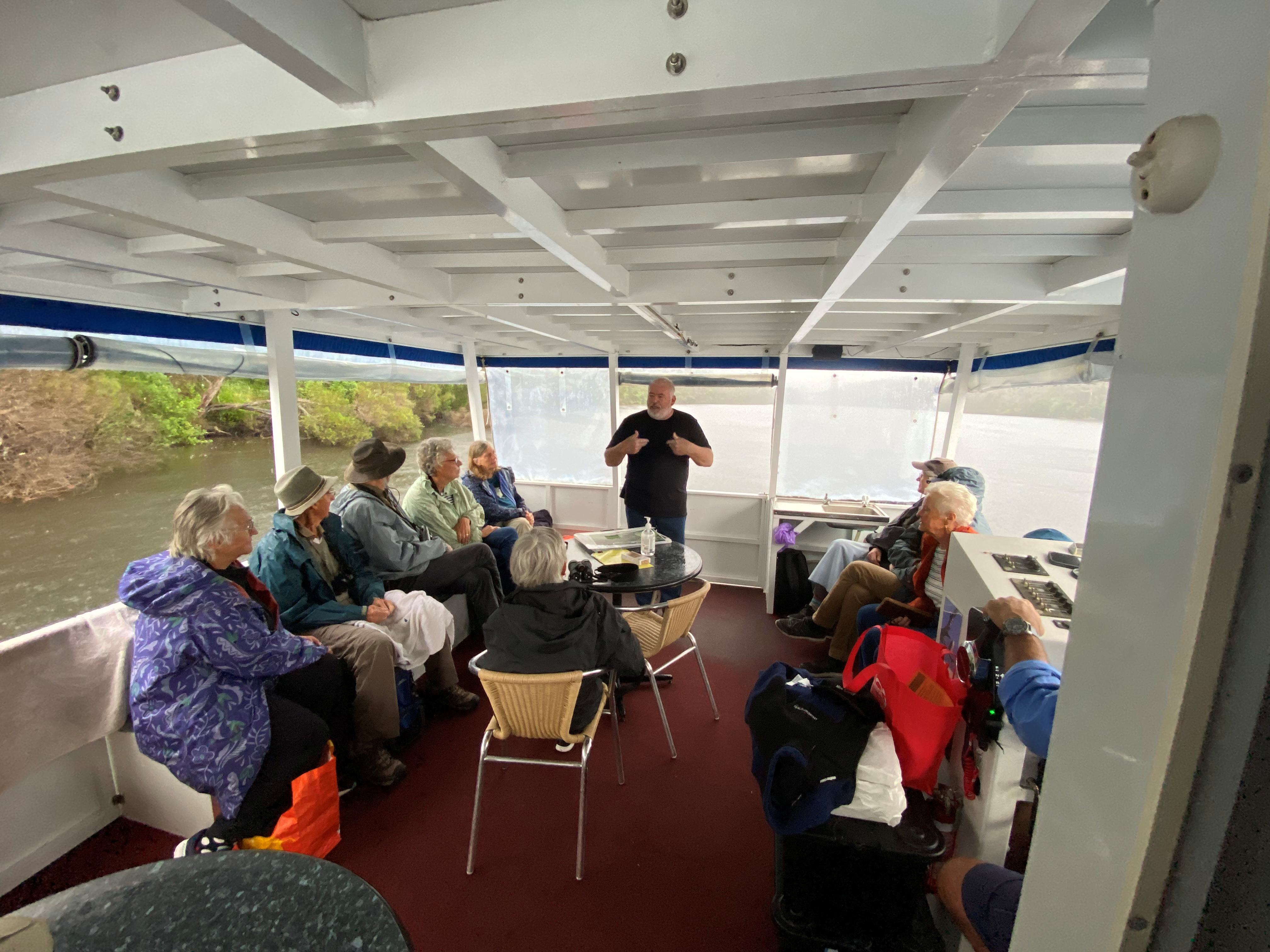 Mallacoota community members enjoyed tours along the Wallagaraugh River last weekend aboard the Gipsy Princess with the East Gippsland Catchment Management Authority (EGCMA).
Graeme Dear and Bryce Parker-Watts from the EGCMA talked about river health projects undertaken in the area as well as bushfire recovery, including water quality monitoring.
Bec Hemming, EGCMA Acting CEO, said, "It was a fantastic couple of days out on the water with EGCMA staff spending time with community members and talking about our rivers. No better way to do this than on the beautiful Wallagaraugh River."
Although the weather went from wild and wet to sunny and humid, the one constant thing was the passion and enthusiasm from community members to explore the Wallagaraugh River by boat.
Azure Kingfishers and Gippsland Water Dragons made an appearance adding to the experience of the tours. As well as many unique flora and fauna species sighted, participants enjoyed interesting conversations with some people having a long history of river knowledge to newer and younger community members passionate about learning more.
The EGCMA will be hosting more of these boat tours in the future as it is the perfect opportunity for the community and staff to learn from each other.