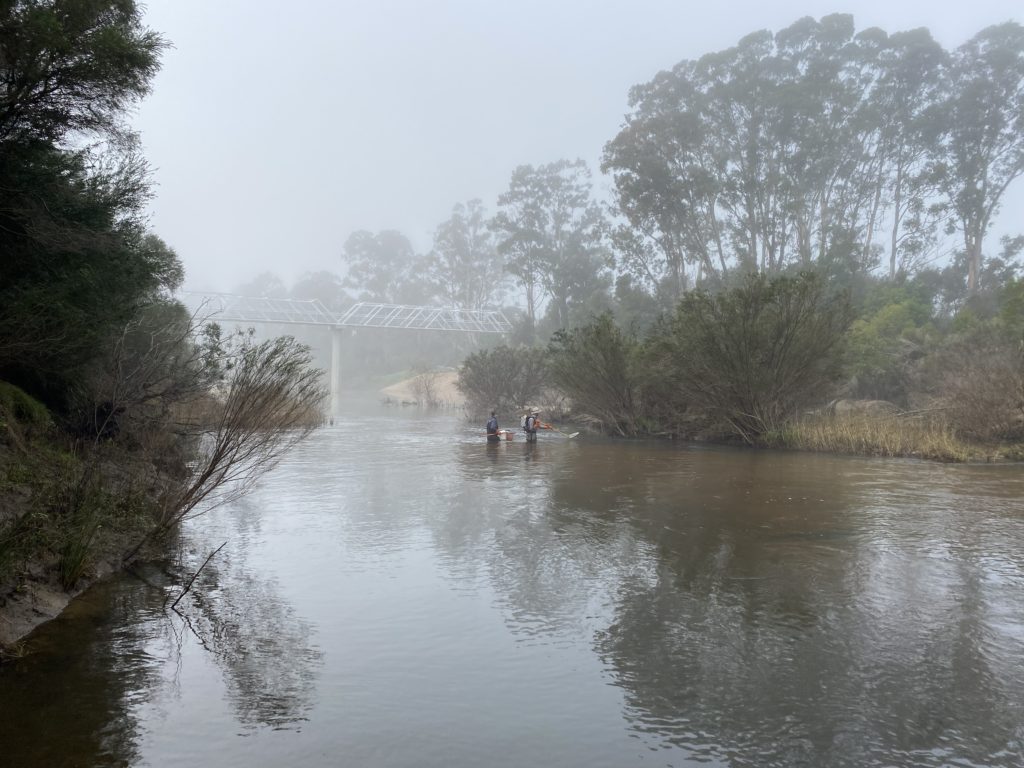 The East Gippsland Catchment Management Authority recently teamed up with Arthur Rylah Institute on a very chilly day to do some backpack electrofishing surveys in the Genoa River.
Undertaken at a historical site under the Genoa Bridge, the survey looked at the whole fish community, including smaller fish species that live in this river.
The data collected will help us understand how our native fish are recovering since the fires.
The results are encouraging, with nine species detected, including Short and Long-finned Eels, Tupong (Freshwater Flathead), Shortheaded Lamprey, Common Galaxias, Australian Smelt, and three species of gudgeon.
In particular, young Common Galaxiids and Tupong were collected, indicating recent recruitment of these diadromous species (which migrate between freshwater and saltwater).