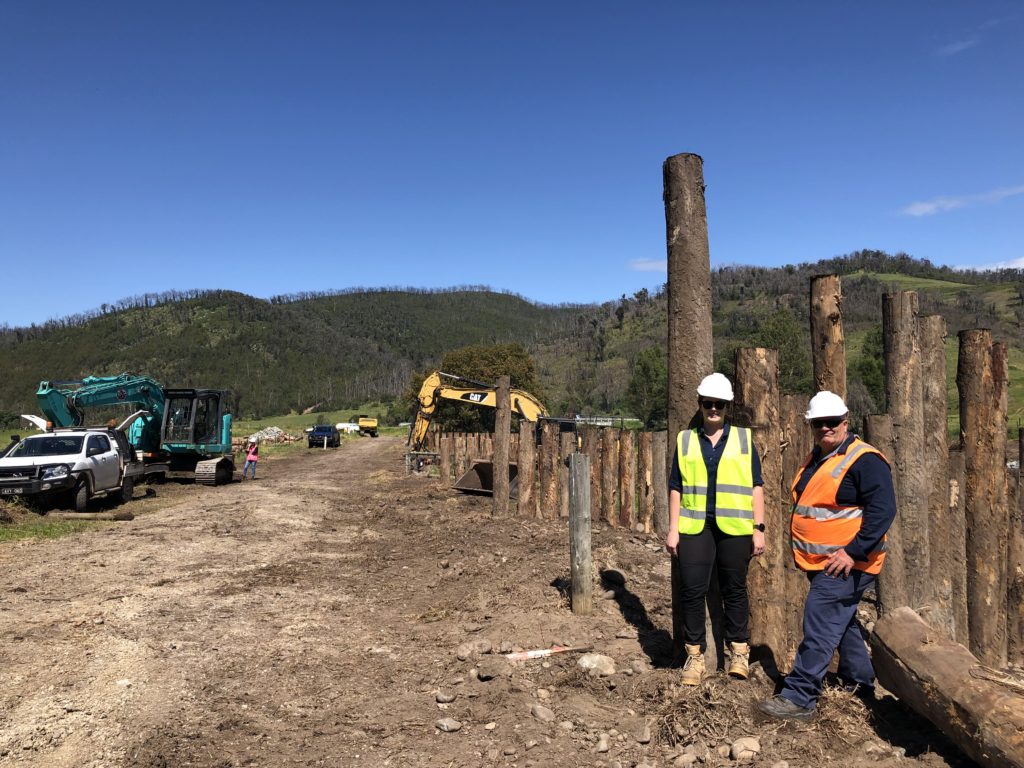 Work is well underway to restore pile fields along the Buchan River destroyed during the Black Summer bushfires.
The pile fields are designed to slow the water during high flow events, preventing bank erosion and assisting in stabilising the riverbed.
Native vegetation will be planted on both sides of the banks, which will, in time, contribute to holding the banks and slowing the flows naturally. The pile fields are designed to do this until the vegetation has matured.
The vegetation's job isn't just to hold the banks, amongst other benefits, it also creates a habitat for all things living including insects which are vital to instream critters too.
This project is designed to go towards creating an ecologically diverse and healthy waterway.