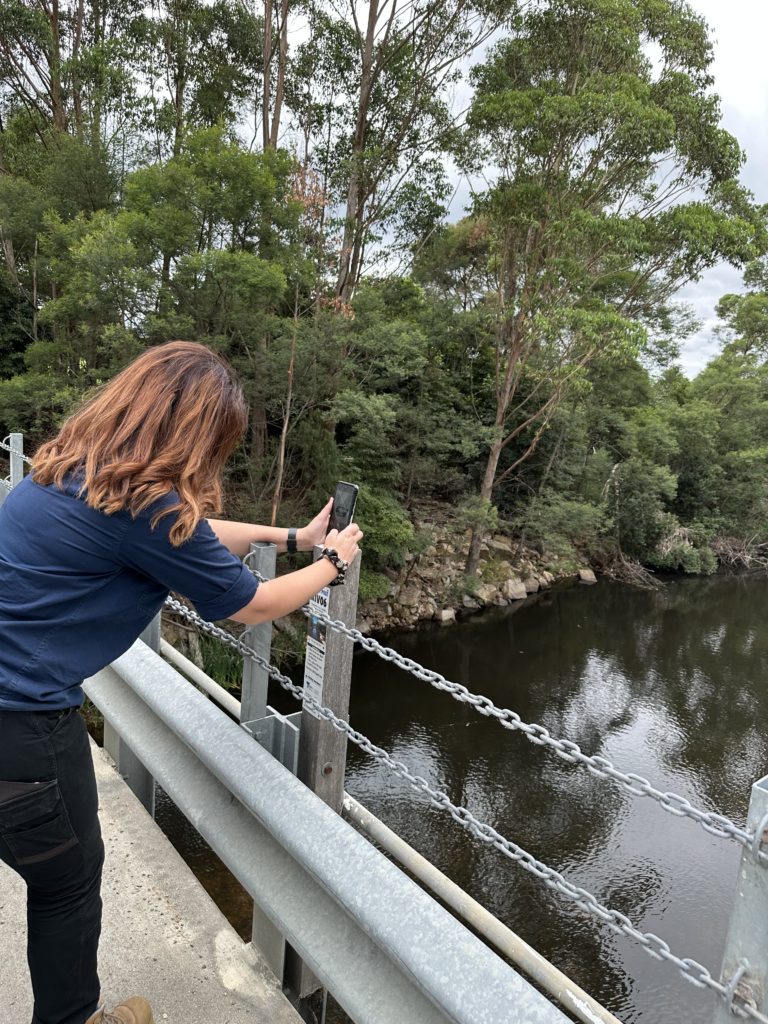 East Gippsland Catchment Management Authority has installed Fluker Posts at several locations in East Gippsland.
The Fluker Post project, named after its inventor, Dr Martin Fluker, and originating from within Victorian University, is a system that allows the public to continually monitor river health by contributing photographs from the exact location over a long time.
In partnership with the Department of Energy, Environment and Climate Action (DEECA) the EGCMA has strategically placed Fluker Posts on the Princes Highway bridge at Cann River, the West Cann bridge, Eagle Point Bluff and overlooking the estuary openings at Lake Tyers and Marlo.
Each post contains a fixed photo point where people are encouraged to place their phone, take a picture, and send it to a listed email or upload it directly through an app.
EGCMA's Acting CEO Amber Clarke said, "The Fluker Post project allows the community to directly contribute towards the ongoing care and monitoring of our waterways, including the Cann River."
The Cann River is one of nineteen Flagship Waterway projects currently underway as part of the Victorian Governments investment into improving waterway and catchment health across regional Victoria.
In partnership with the local community, the Cann River Flagship maintenance program includes three years of ongoing weed control and revegetation, which will assist in increasing the health and resilience of the floodplain and a continuation of good river health. Condition monitoring along the river will help in gaining an understanding of the program's efforts.
"Receiving ongoing pictures from the Fluker Post sites will also contribute to the assessment of the program of works and is a simple but fantastic way for people to get involved and provide valuable data at the same time." said Amber
More information about Fluker Posts can be found on the website www.flukerpost.com.