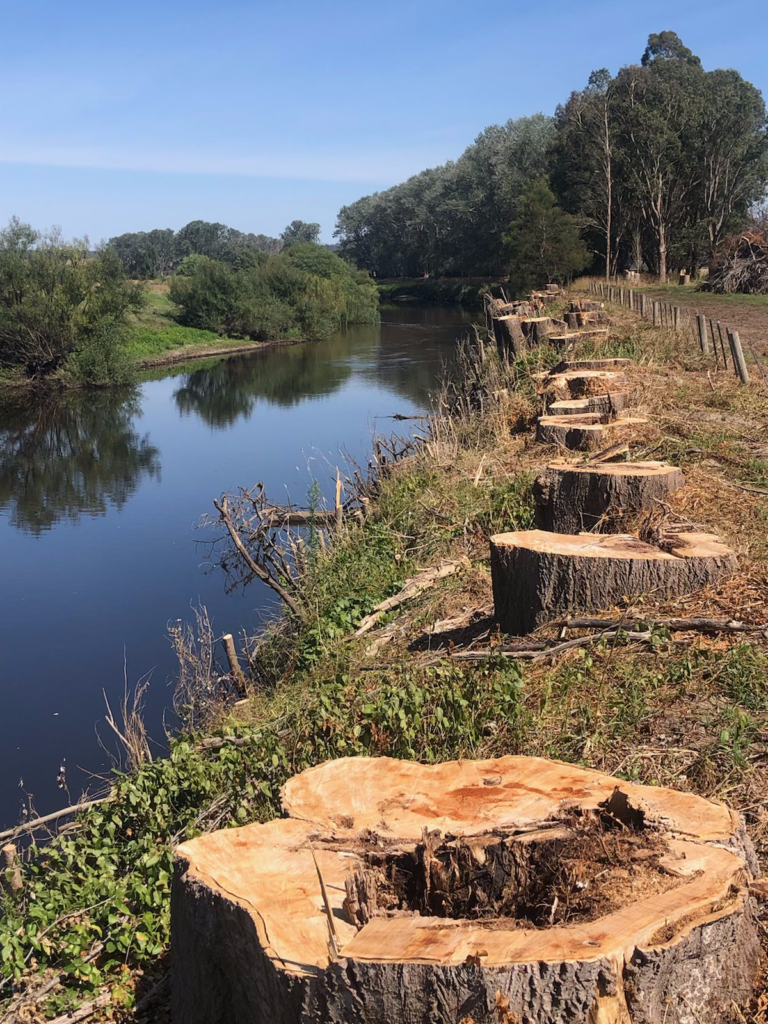 The East Gippsland Catchment Management Authority has been removing Poplar trees along the Tambo River on the Bruthen Flats.
After a couple of wet years, the large Poplars are starting to fall into the river. As well as causing damage to fences, the riverbanks also collapse, creating erosion.
Bec Hemming, Acting CEO, said, "The project is going well. All landholders are really cooperative, and we are already seeing changes in the Tambo River. The EGCMA will follow up with weed control and commence revegetation with native plants in autumn this year."
"We couldn't do this project without the ongoing support from the landholders. Its great working together to achieve improved river health outcomes " said Bec.
It is planned the Poplar trees will be removed over the next several years, it is a staged process. This is to allow for the transition from a Poplar and Willow dominated river to a native vegetated river corridor.