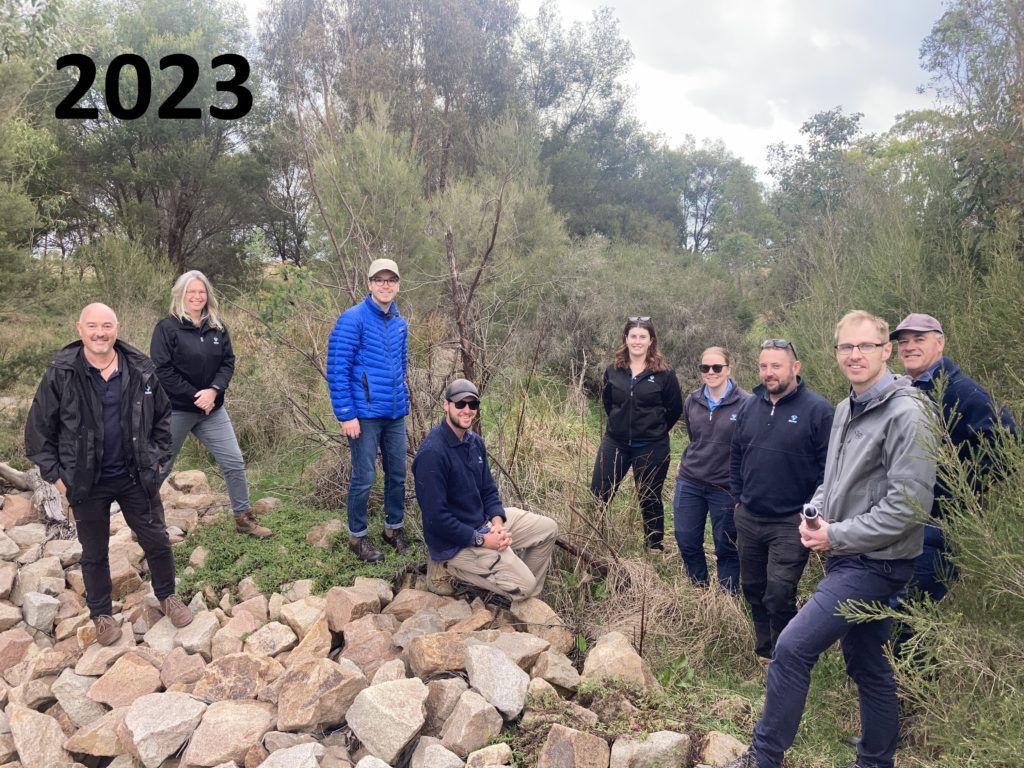 On a day out with Alluvium consultants to better understand fluvial geomorphology or, in simpler terms, the study of how streams function and the interaction between streams and the landscape around them, EGCMA staff visited a site on Forge Creek.
For the last 20 years, this site has seen hours and hours of work put in by volunteers from Romawi Landcare Group and Waterwatch volunteers with a significant amount of effort installing rock chutes, planting vegetation to control erosion and monitoring water quality.
The pictures show how much the landscape has changed thanks to the efforts put in by so many.