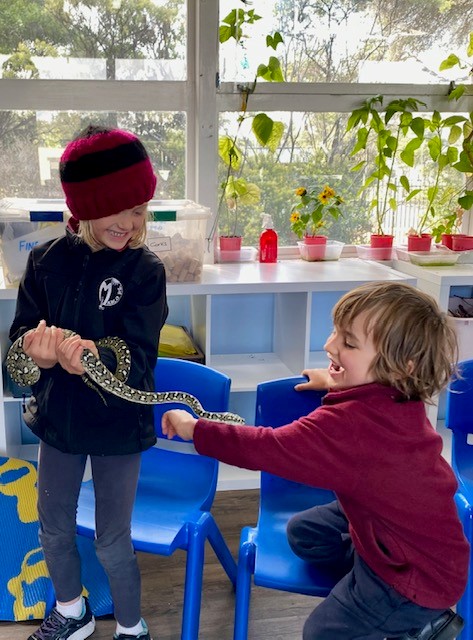 Learning just got a whole lot wilder in classrooms across East Gippsland.
Our young environmentalists got up close and personal with some Australian native animals to help them discover the importance of our catchments and what we can do to protect them.
From the cute and cuddly to the cold and scaly, our friends from Black Snake Productions brought along their display of awesome wildlife to teach the students how each animal plays a crucial role in maintaining a balance of biodiversity in our environment.
Armed with newfound knowledge, the students brainstormed ideas on actively contributing to healthier catchments for us all to live in and enjoy from our backyard, urban areas and into our forests and national parks.