A little fun to keep the mind from wandering while we're all social distancing. Enjoy.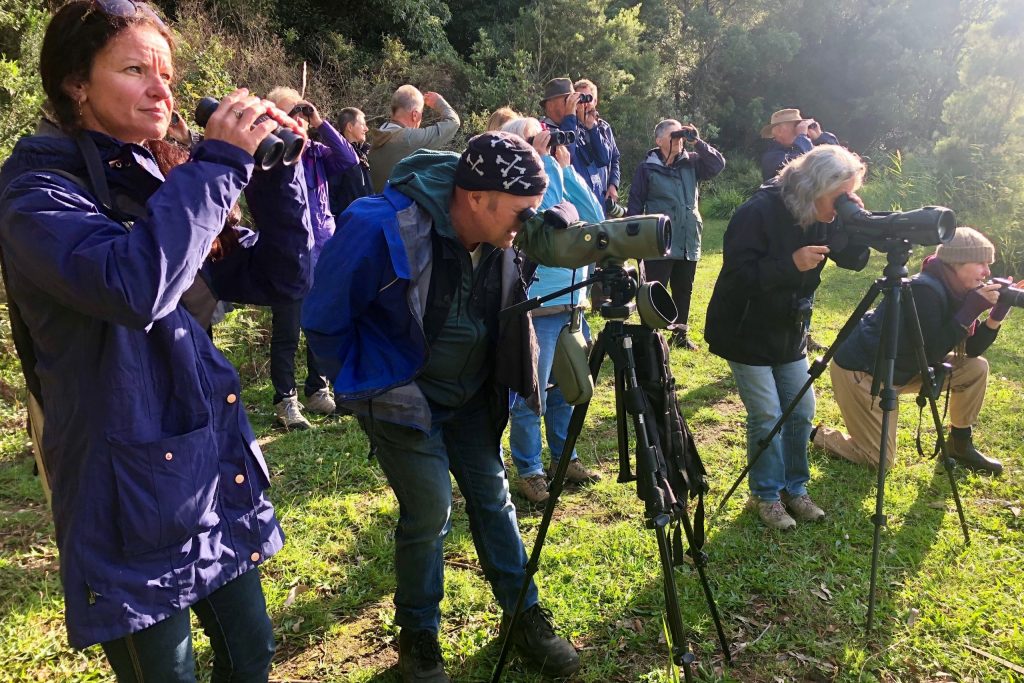 Birds of a feather flocked together recently as the East Gippsland Catchment Management Authority, together with Birdlife East Gippsland, enjoyed breakfast with the birds.
It was a perfect morning for bird watching as the group travelled to Marlo, Loch End and Lake Wat Wat in search of feathered friends. And they were not disappointed, spotting small terns, Australasian shovelers and a rare sighting of Black-Tailed godwits.
Participants also learned about the impact that the Snowy River Rehabilitation project has had on the health of the river system and the wildlife that call it home.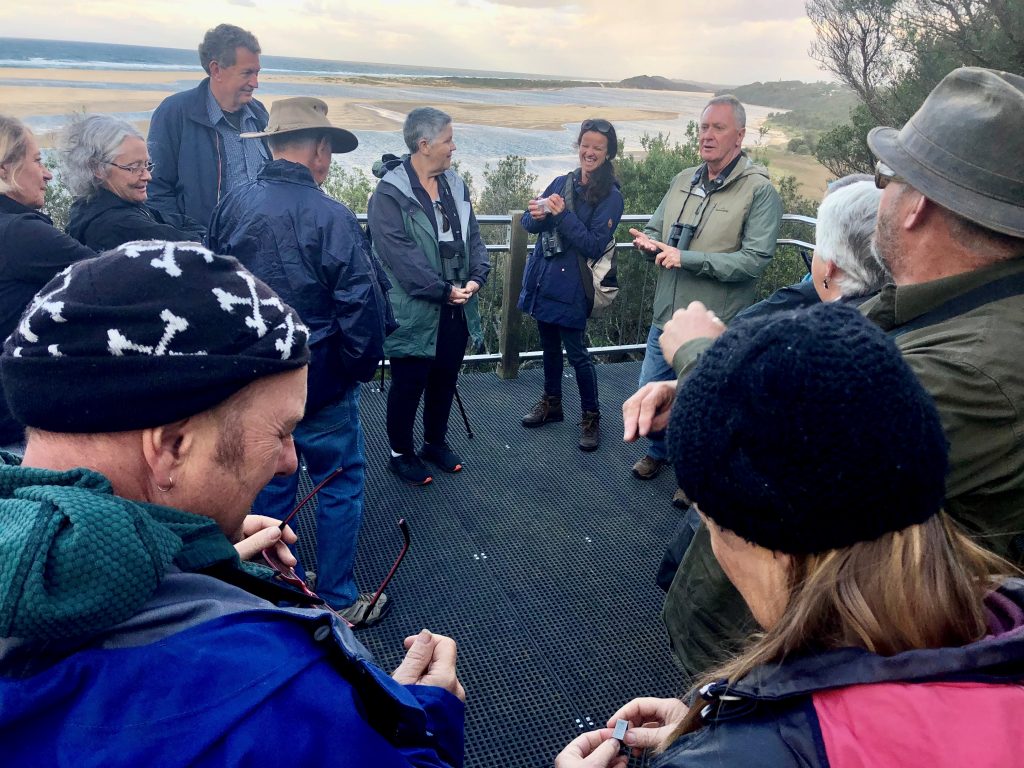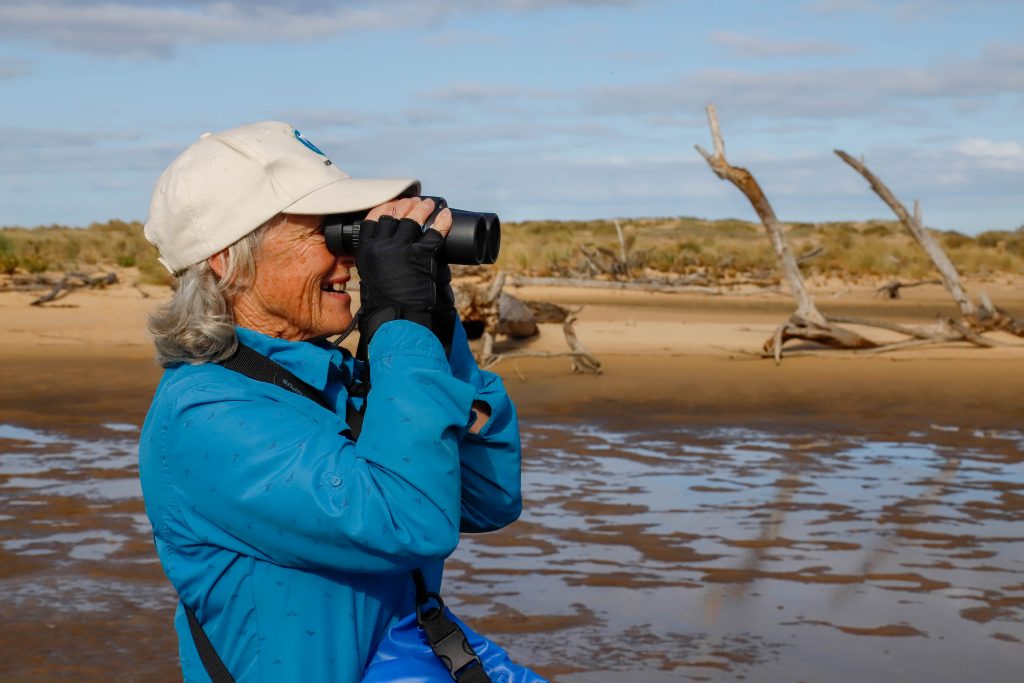 In conjunction with Birdlife Australia, we'd like to invite you to Breakfast with the Birds on Saturday 14th March.
"We have spent over a decade working with landholders and our partners to improve the condition of the Snowy for our community and our wildlife to enjoy, and we want to show it off," EGCMA Project Coordinator, Mel Birleson said.
"Both locals and visitors appreciate the many birds found along the Snowy and Breakfast with the Birds is a great opportunity to see why birds are important."
Len Axen from Birdlife East Gippsland, and Deb Sullivan, BirdLife Australia Project Officer, will be on hand to discuss how the Snowy and adjacent wetlands support species such as the endangered Australasian Bittern and Little Bittern.
"Len is an awesome presenter and passionate about his birds. It will be great to have him sharing his knowledge." Said Ms Birleson.
Breakfast with the Birds will be held on Saturday 14th March from 7am to 10am.
Participants will meet at Forest Park in Orbost and travel by bus stopping at multiple sites to view the bird life before heading back to Orbost for a light breakfast.
"Just bring your hat, water bottle, reusable coffee cup, binoculars and a camera and we'll supply the food. In the event of extreme weather, we may have to cancel, but we'll let you know."
Breakfast with the birds is free, but registration is essential as places are limited. Click here to RSVP now.
The East Gippsland Catchment Management Authority (EGCMA) would like to extend a huge thank you to the Mallacoota community members who joined staff from the Arthur Rylah Institute aboard our recent boat tours.
Over 80 people enjoyed a little R&R on the Inlet aboard the MV Loch Ard; a fantastic opportunity to share stories and talk about bushfire recovery.
With experts in aquatic, plant and critter ecology on hand, there was plenty to discuss with water quality, estuary health and monitoring the signs of regeneration all hot topics.
The EGCMA will be back on the water running more boat tours on the Mallacoota Inlet as part of the Wild Harvest Seafood Festival in April. We look forward to welcoming plenty of locals and tourists alike on board.
The East Gippsland Catchment Management Authority (EGCMA) has been working with Jarrahmond landholder Mark Johnstone to stabilise a section of Gunns Creek previously eroded by a flood.
"We might currently be in drought, but when it does rain, water can flow fast through these gullies, and that brings the potential to damage our waterways," said Mr Johnstone. "We knew we had to protect this area or face the potential of further damage."
With rocks strategically placed, Mark enlisted the support of the Far East Landcare Network and a Victorian Landcare Grant to plant native seedlings.
The 6500 shrubs and grasses will provide food and habitat for critters, and also help to slow future floodwaters before they get into the channel country.
"It was a great collaborative effort," said Mr Johnstone. "We had 22 students from the Alpine Coastal School, they arrived and immediately just got stuck into planting 1200 seedlings, a fantastic effort."
"We followed up the next weekend with Landcare and community members volunteering their time to plant the rest. It's nice to know that people will get behind these projects if you put it out there, people are willing to help."
"The State Governments 'Water Plan for Victoria' recognises that getting people involved in our waterways is good for our health and wellbeing," said Graeme Dear, EGCMA CEO. "This project will improve the condition of Gunns Creek and is a great example of our communities getting stuff done."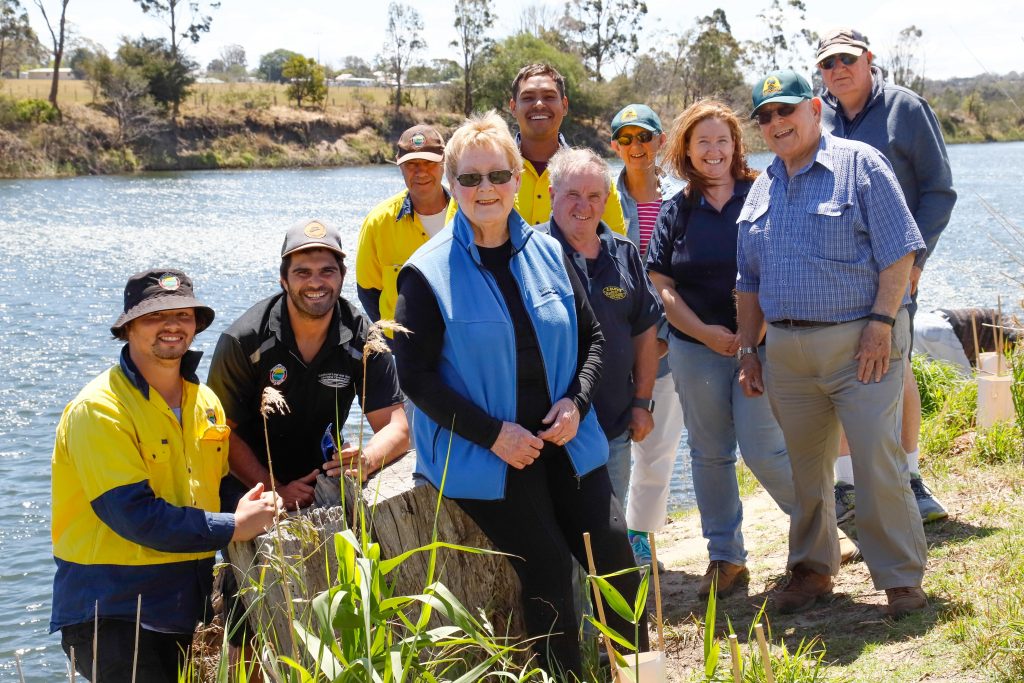 The Twin Rivers Community Group is proving just what can be achieved through hard work and determination, working with a number of partners to improve public access for recreational anglers on the banks of the Tambo River.
In partnership with the East Gippsland Catchment Management Authority, Gunaikurnai Land and Waters Aboriginal Council (GLaWAC), Nicholson River Landcare Group, DELWP and the East Gippsland Shire, has improved the amenity of five popular fishing spots close to Swan Reach.
Graeme Dear, CEO of East Gippsland CMA said, "the project, funded through a Regional Riparian Action Plan Angler Grants from the Victorian State Government is helping community get more involved in waterway works."
Marion Dawson project managed the works and knows that the Tambo is a very popular spot for recreational anglers targeting bream and understands the importance of a healthy river to attract anglers and the fish they're looking to hook.
"We've been working to keep access to our local fishing platforms clear and accessible while planting native seedlings to improve stability and encourage biodiversity on the riverbanks." said Ms Dawson.
"It's been a great effort from everybody and a very positive team environment to work in. We want to thank our partners for all of their support in particular to the GLaWAC crew who have shared their knowledge and to the volunteers who regularly use their water trailers to keep the seedlings alive."
"A healthier river system means better conditions for fish to thrive and more opportunities for anglers who like to throw a line in."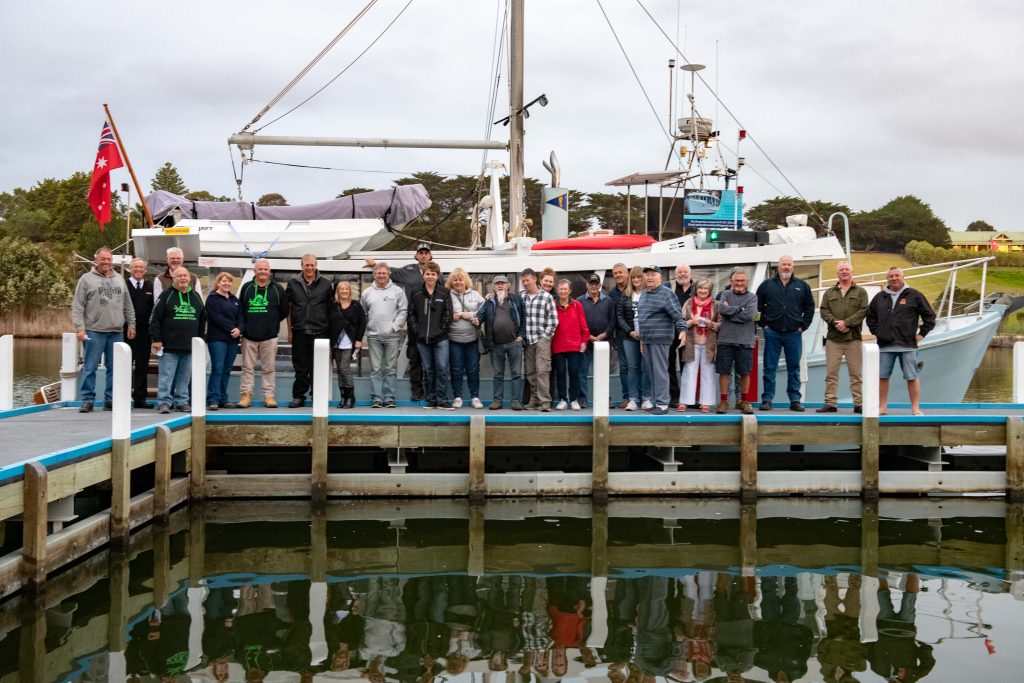 Community members joined staff from the East Gippsland Catchment Management Authority (EGCMA) on a boat cruise of the Nicholson River last week with a bbq dinner provided courtesy of the Nicholson Angling Club.
Setting off from the Nicholson boat ramp, participants enjoyed a return trip to the mouth of the river to learn about the ecology of the waterway, water quality monitoring, fish habitat and river health projects undertaken across the catchment.
"We've been working together with the EGCMA to improve the health of the Nicholson River for over two decades" noted Marg Bradley, a life member of the angling club.
"We'd like to thank the angling club and community members for being as passionate about East Gippsland's rivers as we are." said Mel Birleson, EGCMA Project Coordinator. "Getting people involved in our waterways is good for our health and wellbeing and a key priority in the Water Plan for Victoria."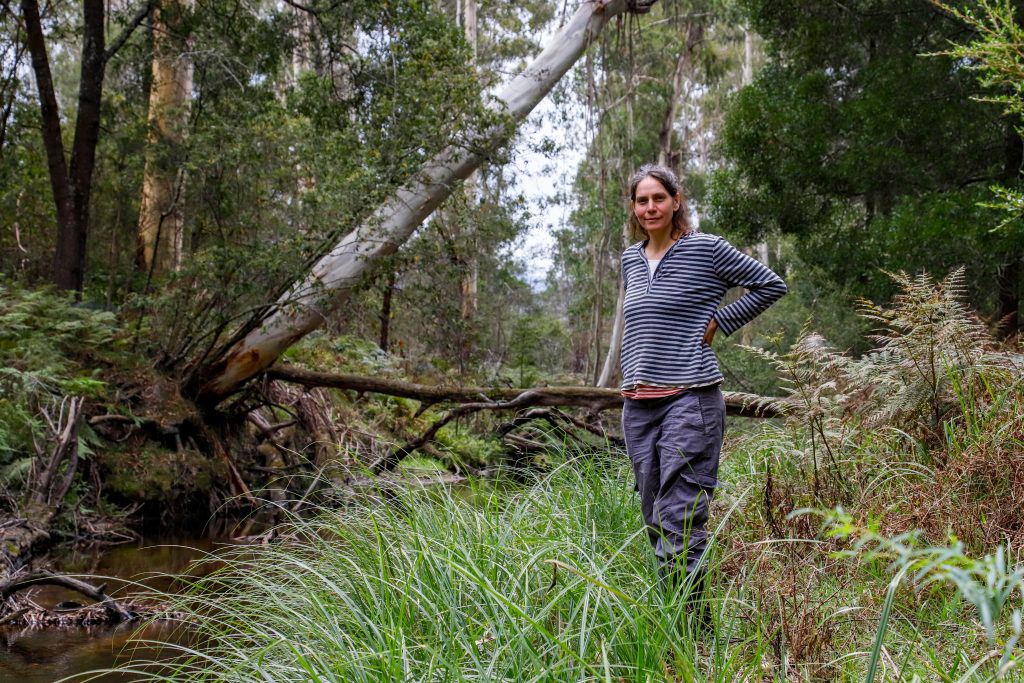 Six Landcare Groups will share in funding to undertake works on their local waterways as part of the East Gippsland Regional Riparian Action Plan (RRAP) grants administered by the East Gippsland Catchment Management Authority (the EGCMA) and funded by the Victorian State Government.
Recipients include Bairnsdale Urban, Dargo, Eastwood, Goongerah, Nagle College and Swifts Creek Landcare Groups.
In the far east, Goongerah Landcare Group have worked tirelessly to tackle environmental weeds. Since 2012, the group have been identifying, mapping and treating invasive weeds such as Honeysuckle, Tutson and Inkweed in and around the township to stop their spread further downstream.
"We're in a really special place" said Rena Gaborov, President of Goongerah Landcare. "We're in the middle of forest, the Brodribb is really healthy up here and we need to maintain the biodiversity of the area. Weeds will stop that. They'll just dominate the environment and take over."
Graeme Dear, EGCMA CEO said, "Landcare groups are dedicated to looking after their local patch. The Victorian Water Plan funding is supporting these community efforts and aims to involve communities in caring for our waterways."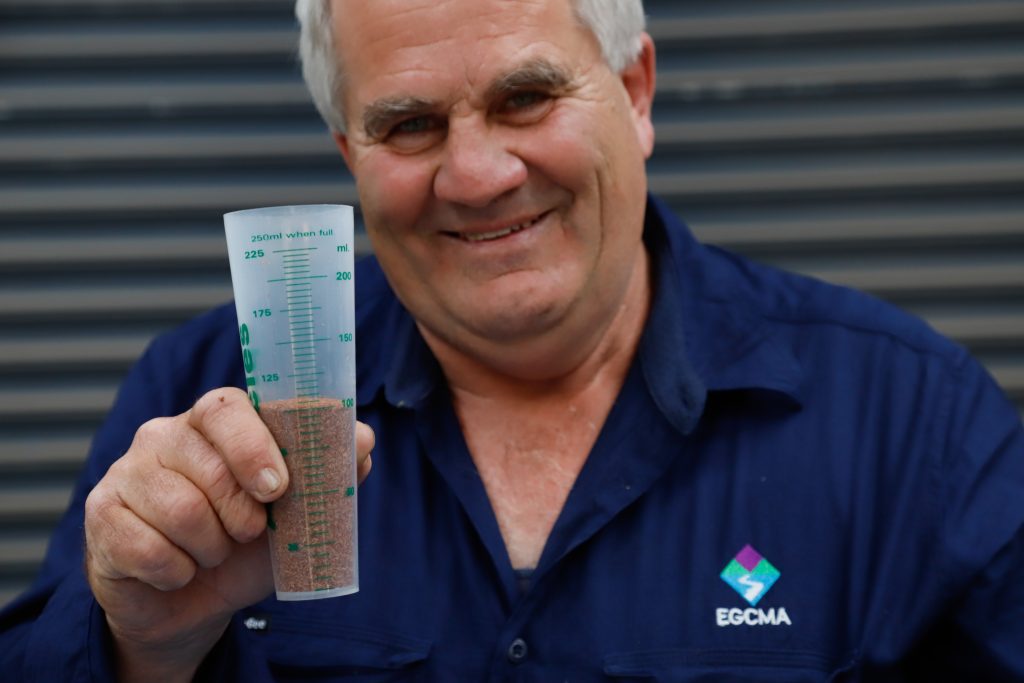 As drought conditions continue throughout the region, the East Gippsland Catchment Management Authority (EGCMA) is using a different method of revegetation to build resilience on the riverbanks of the Dargo and Wonnangatta Rivers.
Funding through the Victorian Government's Regional Riparian Action Plan has enabled the EGCMA to work in partnership with landholders to improve the health of the riparian corridor.
A bucket of seed is all it will take to regenerate four hectares along the Dargo and Wonnangatta Rivers. The wild harvested seed; about 4 kgs worth, is expected to germinate over 10,000 seedlings that were directly sown into four sites last week. Species include Tea Tree, Bottlebrush and Mallaleuca varieties to name a few.
Peter Brooks, Works Coordinator at the EGCMA recognises the need to trial new techniques to combat the dry conditions, "This method will help us to plant a large area very quickly and encourages a natural selection of species to improve the biodiversity along our river corridors."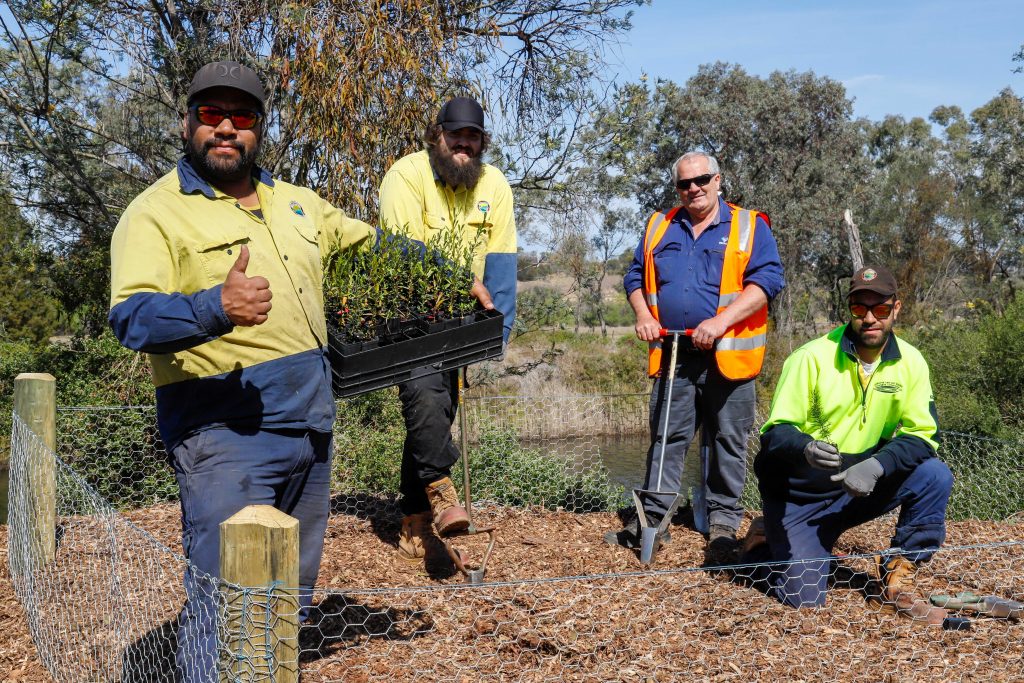 The Gunaikurnai Land and Waters Aboriginal Corporation NRM crew have been working with the East Gippsland Catchment Management Authority to undertake rehabilitation works on the banks of the Mitchell River in Bairnsdale.
Five fenced plots have been created to protect young seedlings from browsing by wombats and rabbits as part of the Lower Mitchell Rehabilitation Project focusing on improving the health of the river from Glenaladale Road to the Princes Hwy Bridge.
Establishing native vegetation will help to stabilise the river bank, reducing the effects of flood damage including erosion and the movement of sediment downstream to the Gippsland Lakes.
This project is funded by the Victorian State Government as part of $222 million committed to improving the health of waterways and catchments in Victoria.