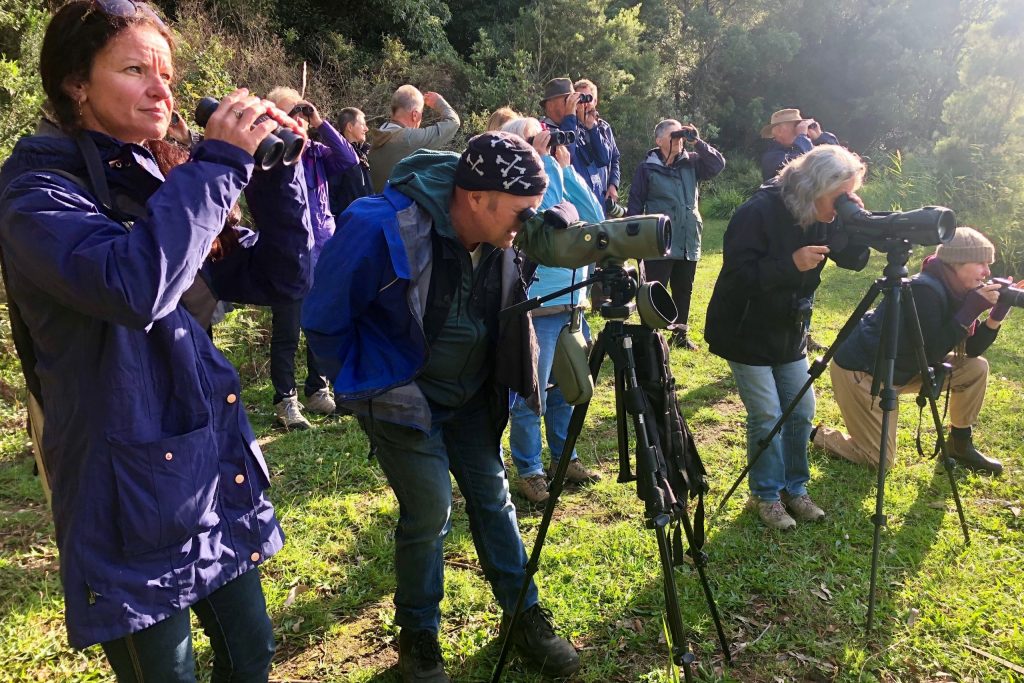 Birds of a feather flocked together recently as the East Gippsland Catchment Management Authority, together with Birdlife East Gippsland, enjoyed breakfast with the birds.
It was a perfect morning for bird watching as the group travelled to Marlo, Loch End and Lake Wat Wat in search of feathered friends. And they were not disappointed, spotting small terns, Australasian shovelers and a rare sighting of Black-Tailed godwits.
Participants also learned about the impact that the Snowy River Rehabilitation project has had on the health of the river system and the wildlife that call it home.