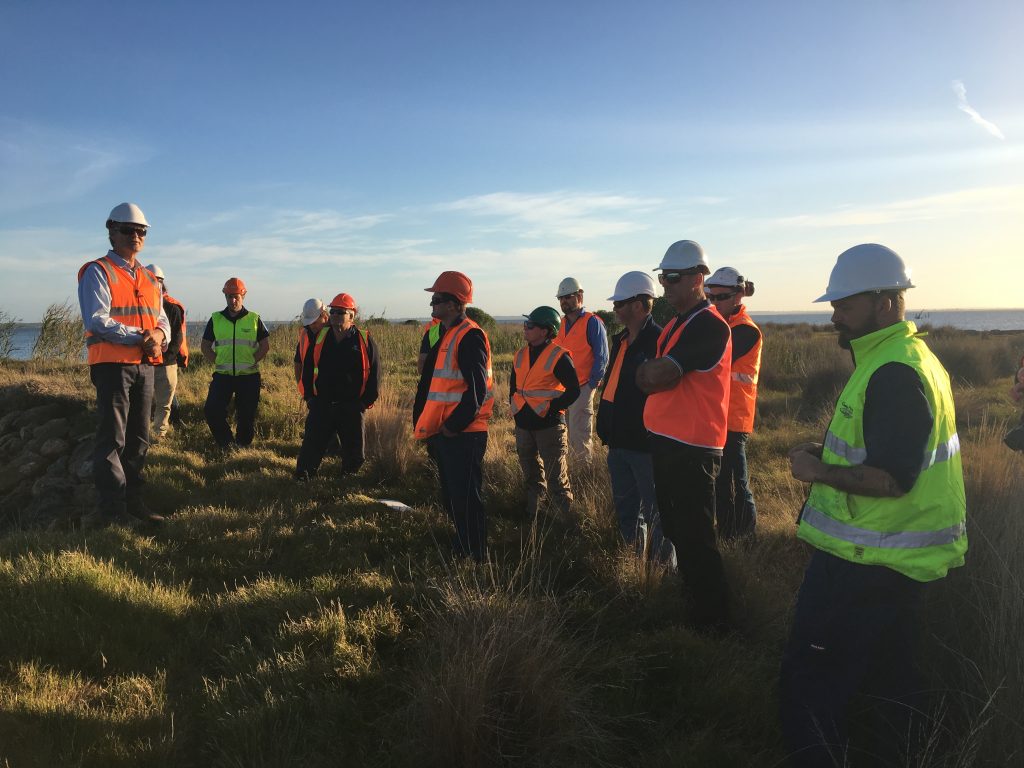 The East Gippsland Catchment Management Authority (EGCMA) last week played host to staff of seven Catchment Management Authorities from across the state as part of the East Gippsland CMA Knowledge Sharing Forum.
Members of the West Gippsland, Corangamite, Wimmera, Goulburn Broken, North East and North Central CMA's gained an understanding of East Gippsland's unique natural environment and the challenges and opportunities in maintaining and enhancing the health of our catchments.
The group visited the Mitchell River Silt Jetties, the mouth of the Tambo River, the Nicholson Dam and took a boat trip to view works across the Gippsland Lakes. EGCMA partners  Birdlife Australia, DELWP, Friends of Beware Reef, Gippsland Ports, Greening Australia, Gunaikurnai Land and Waters Aboriginal Corporation (GLaWAC) and The Marine Mammal Foundation, all spoke passionately about their respective projects.
A particular highlight was the smoking ceremony performed by GLaWAC  JM Ranger Supervisor, Grattan Mullet Jnr at Sperm Whale Head and the opportunity to learn about the joint management of ten parks and reserves by GLaWAC and Parks Victoria.
"This event was a great opportunity to showcase our partnerships throughout the region."  said Becky Hemming, acting EGCMA chief executive officer. "Sharing of knowledge and experiences with CMA staff from around the state will contribute to better relationships and a better understanding of how to improve the health of our rivers and waterways."