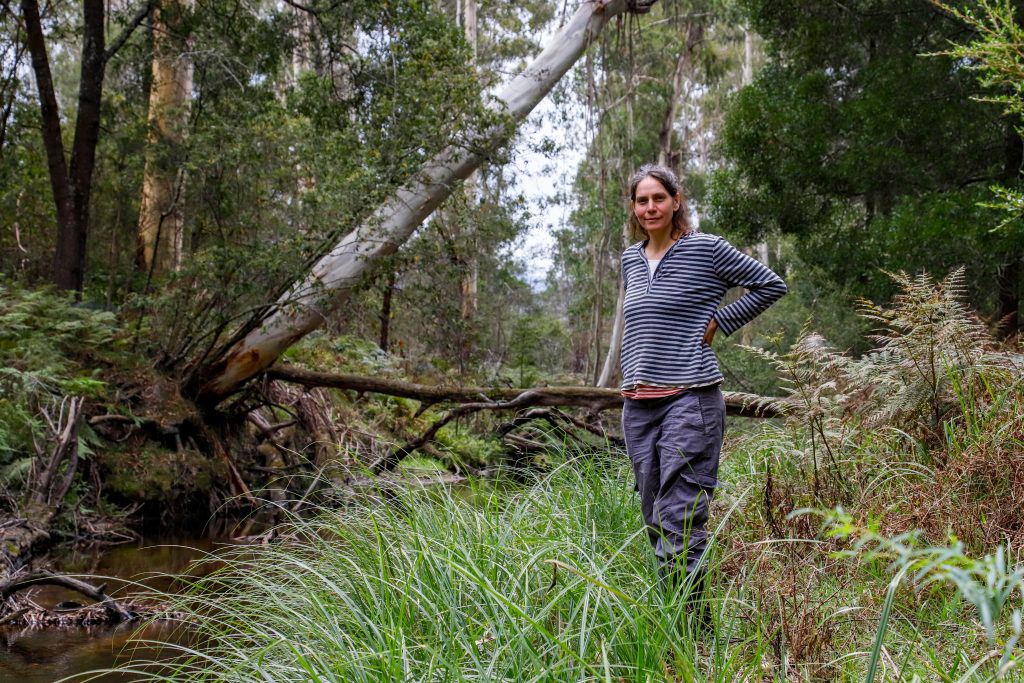 Six Landcare Groups will share in funding to undertake works on their local waterways as part of the East Gippsland Regional Riparian Action Plan (RRAP) grants administered by the East Gippsland Catchment Management Authority (the EGCMA) and funded by the Victorian State Government.
Recipients include Bairnsdale Urban, Dargo, Eastwood, Goongerah, Nagle College and Swifts Creek Landcare Groups.
In the far east, Goongerah Landcare Group have worked tirelessly to tackle environmental weeds. Since 2012, the group have been identifying, mapping and treating invasive weeds such as Honeysuckle, Tutson and Inkweed in and around the township to stop their spread further downstream.
"We're in a really special place" said Rena Gaborov, President of Goongerah Landcare. "We're in the middle of forest, the Brodribb is really healthy up here and we need to maintain the biodiversity of the area. Weeds will stop that. They'll just dominate the environment and take over."
Graeme Dear, EGCMA CEO said, "Landcare groups are dedicated to looking after their local patch. The Victorian Water Plan funding is supporting these community efforts and aims to involve communities in caring for our waterways."