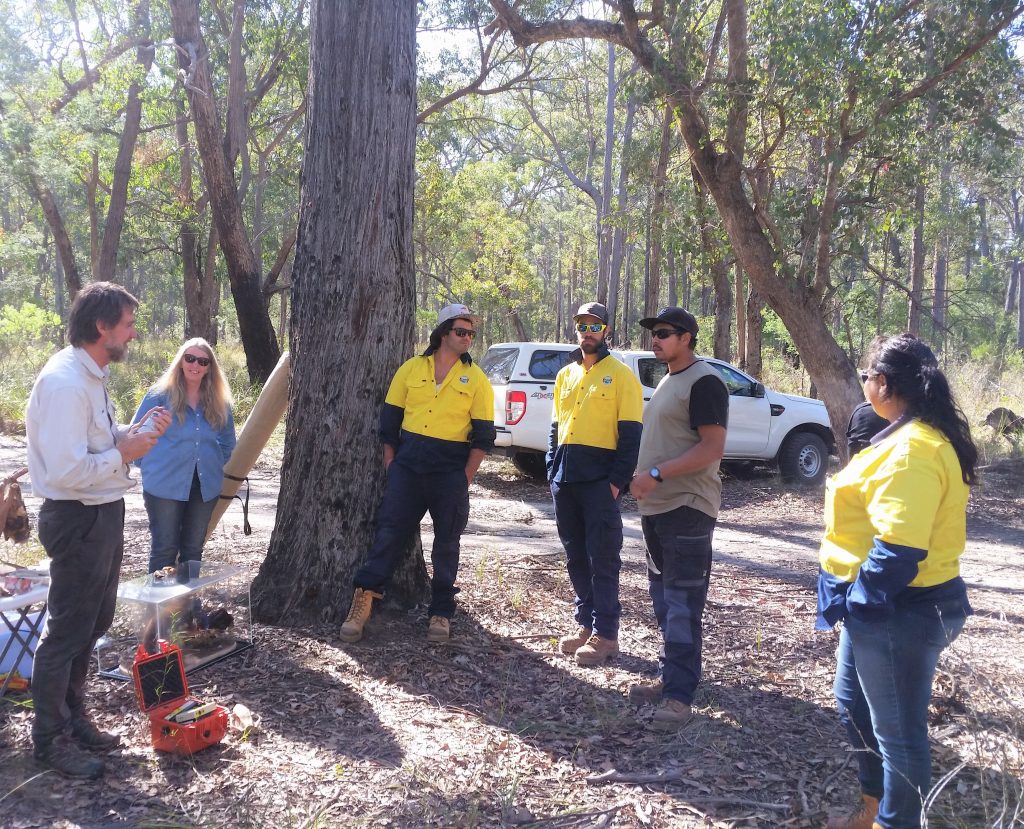 The Gunaikurnai Land and Waters Aboriginal Corporation (GLaWAC) NRM crew recently undertook training on a forested site north of Bairnsdale. The day provided an opportunity to gain skills and share knowledge about the biodiversity of our local region.
The training was delivered by the East Gippsland Rainforest Conservation and Management Network with funding administered through the East Gippsland Catchment Management Authority (EGCMA). It was designed to promote an understanding of techniques used in the detection and monitoring of forest dwelling species such as gliders, owls, bandicoots, reptiles and bats.
The importance of people working together was highlighted by the EGCMA chief executive officer, Graeme Dear. "It's fantastic to be able to draw on and share the knowledge and experience of people in our region. Collaborations like this demonstrate how well our community works together to protect our environment."
The project was funded by the Federal Government through the National Landcare Program.