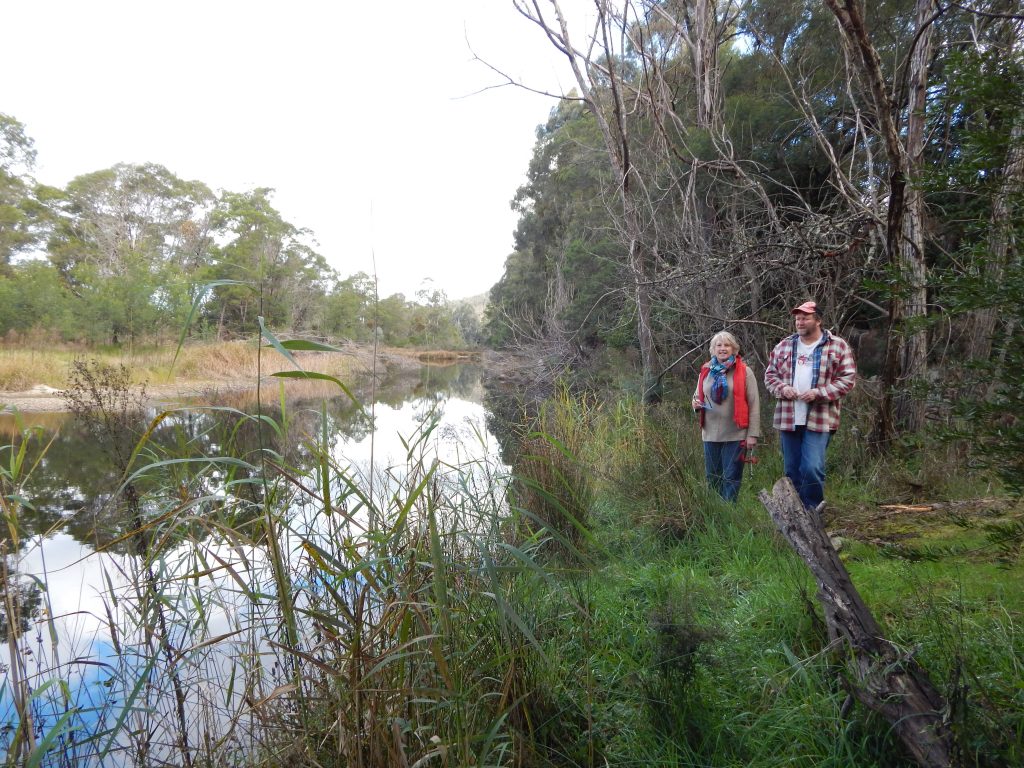 As well as properties in the Cann River being in the same families for generations there are some new community members with much enthusiasm for their new local area.
Gary Arthurson and Annie Kentwell purchased their property in 2011 and have since worked with the East Gippsland Catchment Management Authority (EGCMA) to assist in the recovery of the Cann River. Work has included  fencing to exclude stock from the river banks, willow removal, weed control and planting of native vegetation on the river banks and rock stabilisation to prevent erosion.
The improvements to the river has seen the return of platypus to parts of the Cann River where they hadn't been seen for years. Gary said "We are particularly excited that seeing a platypus in the Cann River is because the work that has been done has created a healthy environment and encouraged this animal to return."
A more diverse river bed with deeper holes and improved water quality together with the flourishing native vegetation has helped attract the platypus. The deeper holes give them a place to forage, hide and nest.  Planting native vegetation along river banks helps stabilise the banks, acts as a filter for nutrients, creates shade and attracts the insects and other invertebrates which are a food source for the platypus.
Weeds, particularly a heavy infestation of blackberries, have been controlled along the river bank. Annie said "the EGCMA have done a lot blackberry spraying along the river the last couple of years.  There used to be masses of blackberries, in fact you couldn't see across the river as there was just a sea of blackberries.  Now you can see right across the river and beyond."
Graeme Dear, CEO from the EGCMA said " the Cann River community have been working in partnership with the EGCMA for many years to help the river recover. Partnerships like this are critical to long term success."
A large number of naturally occurring native species of plants were identified in a creek that runs through the property and feeds into the river. Gary and Annie have fenced sections of the creek off to protect the existing vegetation and maintain it's condition.  "The area has flourished since fencing it off and removing the access for the cattle.  The fencing is a win win, as the creek is protected and the fencing keeps the cattle contained." said Gary
Gary and Annie are very proactive and have been very excited to work with the EGCMA. "We feel like we are a part of a positive move towards ensuring the Cann River is a healthy river for us personally as well as the community, environment and the animals."