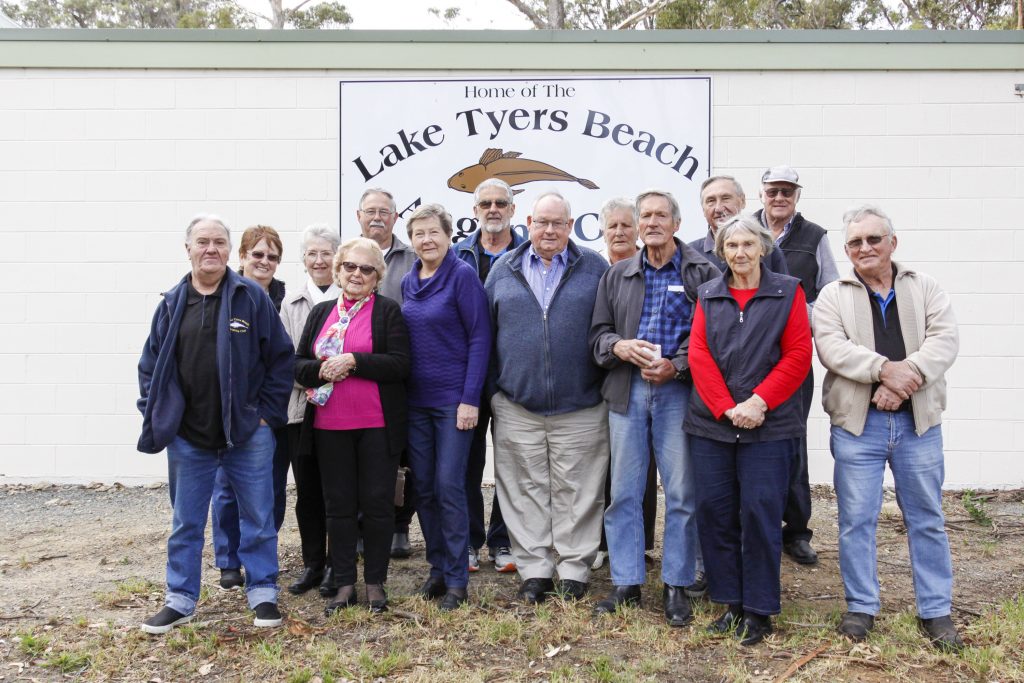 The East Gippsland Catchment Management Authority  has been working with a number of its partners to control weeds along the Timbarra River.
Sections of the Timbarra, north west of Buchan, were recently burnt during a bushfire and large areas along the rivers edge are now seeing weeds such as willows and blackberries emerging.
Forest Fire Management Victoria and the Gunaikurnai Land and Waters Aboriginal Corporation (GLaWAC) NRM crew are working to remove weeds, particularly within the popular camping sites in the vicinity.
Further downstream, GLaWAC have also partnered with the Lake Tyers Beach Angling Club in controlling weeds to improve access to popular fishing spots.
These works aim to reduce the extent of weeds along the river, encouraging the regeneration of native vegetation, and to improve access for the local community and visitors alike to enjoy.
"We enjoy a close working relationship with all of our partners." said the EGCMA CEO, Graeme Dear. "Projects like these are about people working together to improve the health of our waterways for all of the community to enjoy."
The works are part of the Labor Government's $222 million investment in improving the health of waterways and catchments, outlined in the Water for Victoria plan.