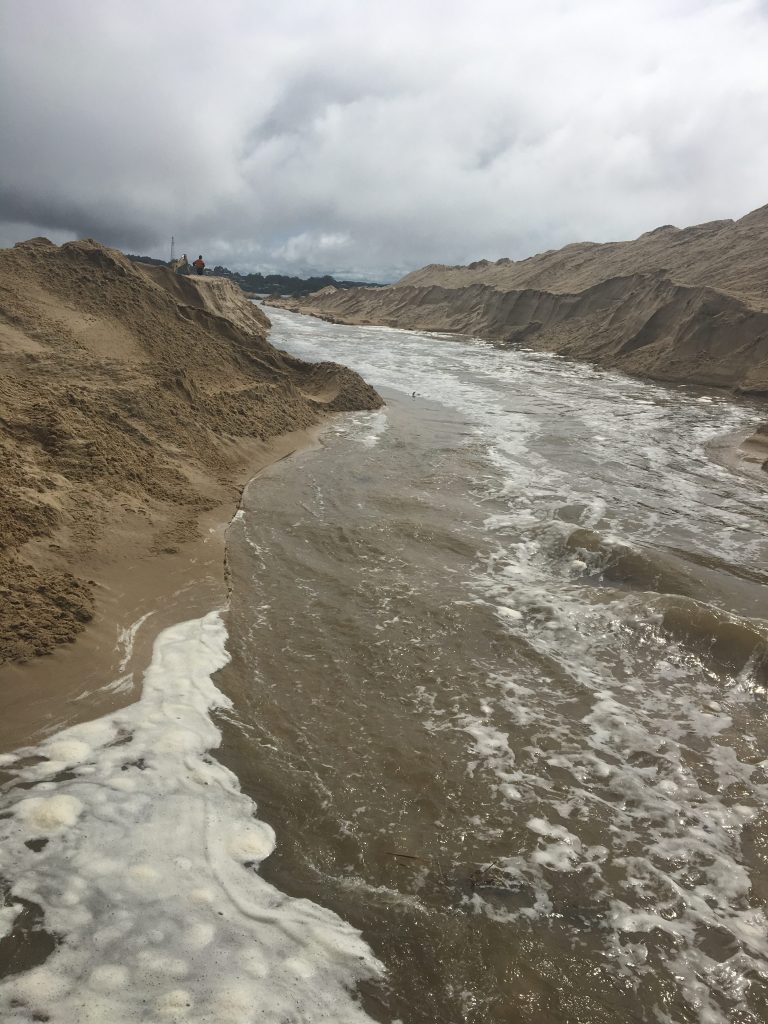 The East Gippsland Catchment Management Authority (EGCMA) advises that the entrance at Mallacoota Inlet estuary was opened on 21st March.
Good rainfall over the catchment at the beginning of last week meant that conditions were favourable for Parks Victoria to artificially open the entrance with lake levels now beginning to drop.
EGCMA CEO Graeme Dear said "We will continue to monitor water levels and stream flows into the estuary and provide further advice if the entrance closes again".
"We would also like to thank those in the community who have assisted with data gathering in recent months" Mr Dear said.