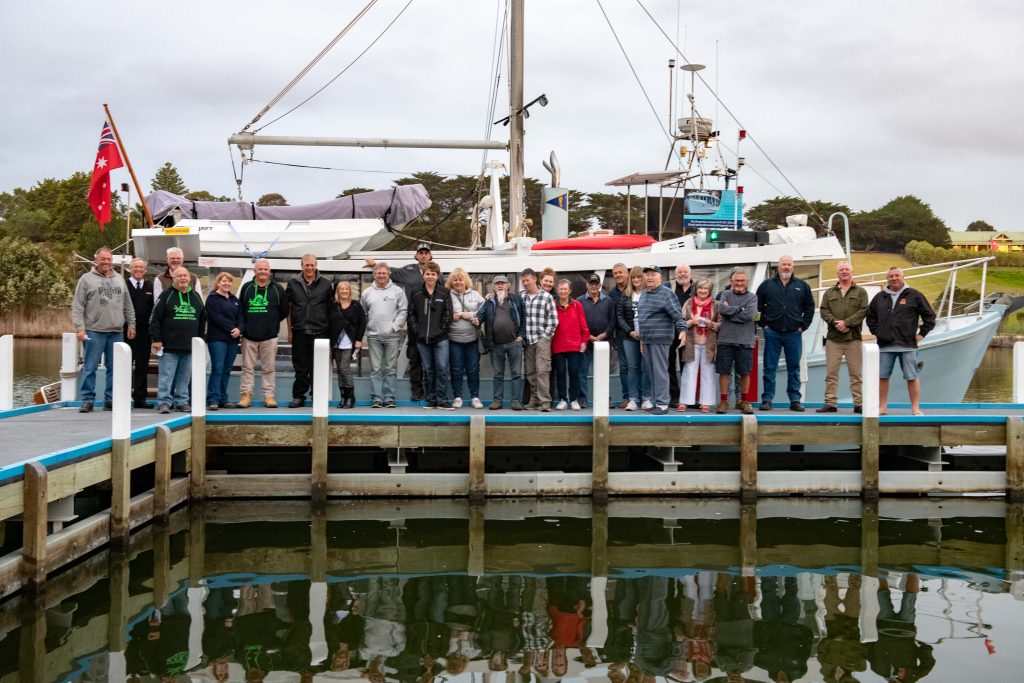 Community members joined staff from the East Gippsland Catchment Management Authority (EGCMA) on a boat cruise of the Nicholson River last week with a bbq dinner provided courtesy of the Nicholson Angling Club.
Setting off from the Nicholson boat ramp, participants enjoyed a return trip to the mouth of the river to learn about the ecology of the waterway, water quality monitoring, fish habitat and river health projects undertaken across the catchment.
"We've been working together with the EGCMA to improve the health of the Nicholson River for over two decades" noted Marg Bradley, a life member of the angling club.
"We'd like to thank the angling club and community members for being as passionate about East Gippsland's rivers as we are." said Mel Birleson, EGCMA Project Coordinator. "Getting people involved in our waterways is good for our health and wellbeing and a key priority in the Water Plan for Victoria."