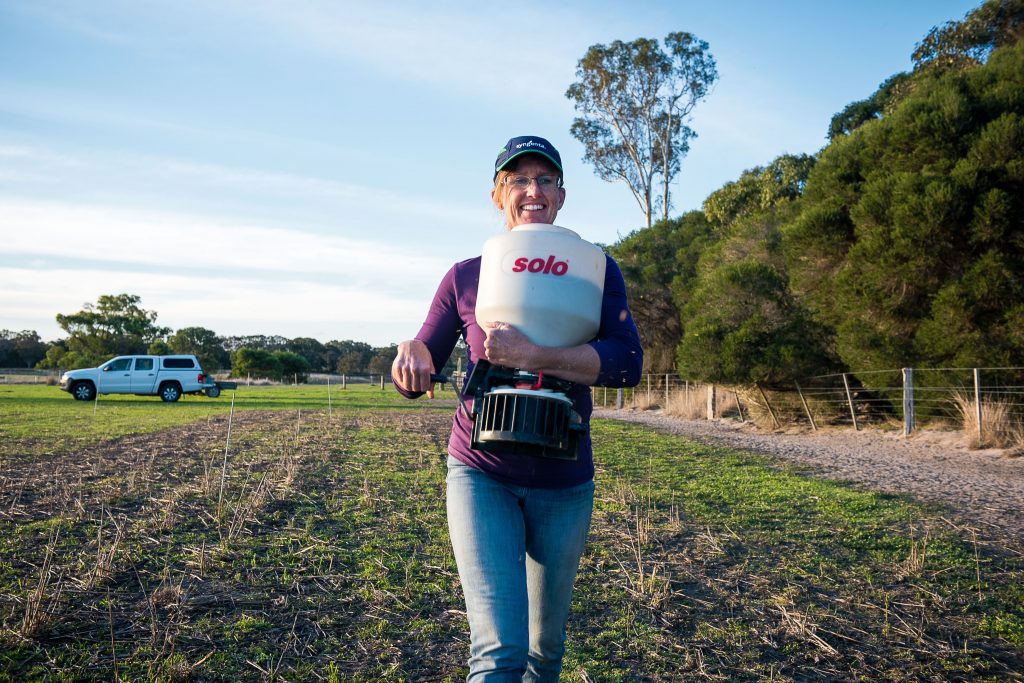 Hidden among the farming properties of Forge Creek is a patch of ground that has come to resemble a chessboard with alternating squares of pasture all of various lengths and condition.
The site is a demonstration plot run by Southern Farming Systems (SFS) for the benefit of the National Landcare Programme's Topsoils initiative, funded by the Federal Government and administered by the East Gippsland Catchment Management Authority ("the EGCMA").
The chess player is SFS Gippsland Coordinator Janice Dowe who has spent the last two years trialling the addition of various soil treatments to test for productivity increases.
"We've taken the results of the Topsoils soils testing programme and we're looking at improving nutrient levels." explains Janice.
Ten treatments, including super, limes, copper and zinc amongst them, are applied in a variety of combinations over an 80m x 100m allotment in a grid like pattern. "With everything here on the one site, different fertilisers in the same situation, your comparing everything on the one plot to see what's working" says Janice.
The trial site has been designed to compliment the trials being undertaken by the Topsoils farmer led focus groups. Where many members are low input operators, this site includes higher inputs and demonstrates the effects of multiple options.
"Southern Farming Systems is different from landcare Groups" says Janice, "which creates a good level of diversity for the farming community."
While Janice acknowledges that not everything is going to work she suggests that that's the beauty of small plot trials. "A farmer can come along and say I grow that one and it's in a similar area, they can see which one does better and think maybe I'll try that one next year."
"We're giving farmers the understanding and opportunity to push their options further with scientific rigour, it's a chance to try before they buy."
For more information about the Topsoils Programme contact the East Gippsland Landcare Network.